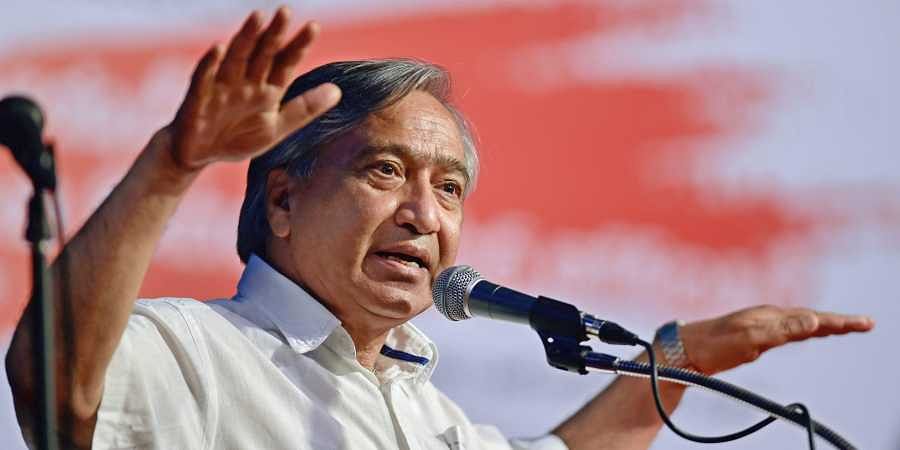 Srinagar, Dec 10: CPI (M) leader Mohammad Yousuf Tarigami Friday said the human rights in Jammu and Kashmir are being trampled by state and non-state actors with recent killing of civilians in a tragic incident at Hyderpora and targeted killings of civilians in October are glaring examples.
In a statement on World Human Rights day today, he said the gross violation of the human rights has left behind traumatizing tales almost in all pockets of the region.
"The targeted killing of civilians, including members of minority community, in October and the Hyderpora shocking incident, in which three civilians were killed gives us a grim reminder as to how human rights of people are being violated with impunity in Kashmir," he said.
"Not only through killings, but human rights of people here are being violated by indiscrimnately detaining them under draconian laws like Unlawful Activities (Prevention) Act (UAPA) and Public Safety Act PSA. This situation has seen an alarming rise after the unconstitutional and undemocratic scrapping of erstwhile state's special status under Article 370 in August 2019 and subsequent security clampdown," Tarigami said.
He said that freedom of expression which is a fundamental human right enshrined in Article 19 of the Universal Declaration of Human Rights continues being trampled.
"Armed Forces Special Power Act (AFSPA), a lawless law that enables the security forces to act with impunity, has led to atrocity after atrocity on the civilian population in J&K after its implementation in 1990 and in North-East since 1958. The AFSPA, along with the PSA and UAPA and other draconian measures have created a regime of impunity and brutal excesses on the civilian population in this region past three decades," he said.
"Under AFSPA, to prosecute any security personnel for a crime committed requires sanction from the central government. This is practically impossible as the experience of Jammu & Kashmir shows. Till July 2018, successive state governments had sent 50 cases for sanction of prosecution against armed forces personnel under the AFSPA. However, the union government denied permission to prosecute in all these cases," Tarigami said.
"In 2004, the UPA government set-up a committee headed by Justice Jeevan Reddy to look into the working of the AFSPA and the committee in its report in 2005 recommended the repeal of the law. The Union Home Ministry had officially rejected the report," he added.
"There is an immediate need to repeal these draconian laws. Civil society, political parties and all other concerned must continue theeir united struggle in defence of the legitimate constitutional rights of the people," he said.
Tarigami said that let's resolve to struggle for dignified life of our people.