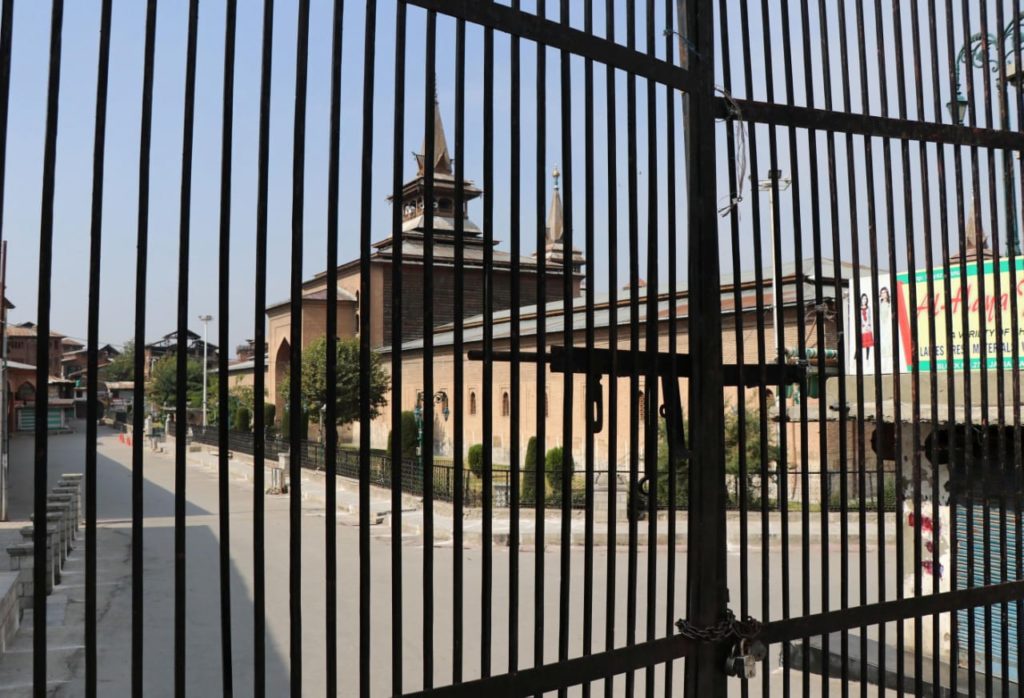 Srinagar, Dec 10: Anjuman Auqaf Jama Masjid Srinagar has condemned continuous restrictions on central Jama Masjid in Srinagar for the 18th consecutive Friday.
The Anjuman in a statement said that "today once again in the morning, the authorities bared the Auqaf employees from opening the gates and thus prevented the locals and the people having come from various parts of the Valley to offer Friday prayers there'.
Expressing concern over the policies pursued by the authorities towards the Central Jama Masjid, the Anjuman said that all records of forcible closure of the grand mosque have been broken.
It said the people were  being deprived of all the rights including religious rights by force which is a cause of great uneasiness and anxiety for the Muslims of Kashmir.
The Anjuman also expressed strong resentment against the continuous detention of its head Mirwaiz Umar Farooq, who has been under house arrest since 5 August 2019, and said the topmost religious leader of Kashmir should be released so that he resumes his official responsibilities and activities.