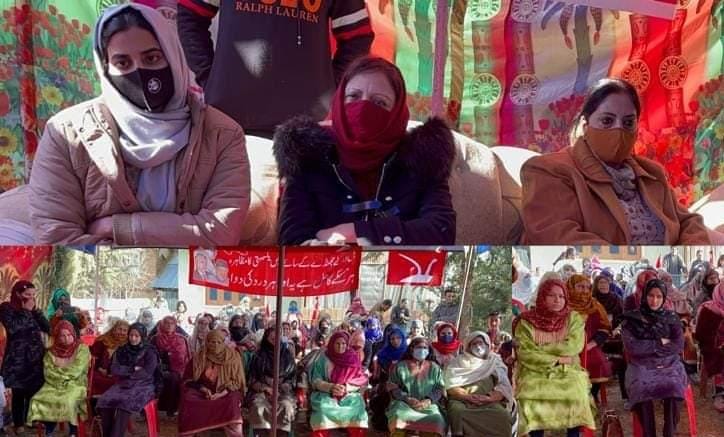 'Handwara, Dec 07:  The Jammu and Kashmir National Conference women's wing president, Shameema Firdous on Tuesday that those people who talk about Late Mufti Mohammad Sayeed's dream are responsible for the present situation of Kashmir.
Addressing a women's convention in Handwara, she said that the dream of Late Mufti Sayeed was to sell Kashmir and nothing else and during the tenure of Mehbooba Mufti as Chief Minister, hundreds of innocent youth of the valley were killed in the name of law and order.
"Hundreds of youth were blinded by pellets. And Mehbooba at that time warned youth to stay inside homes otherwise they will have to face guns and pellets," she added.
Firdous said that thousands of boys and girls lost their eyesight due to pellet guns. "I want to ask Mehbooba where was her conscience during that time? Where was her conscience when thousands of youth got blinded," she questioned.
She said that if Mehbooba Mufti had not joined hands with the BJP, the situation in Kashmir would have been different. "The teachings of Sher-i-kashmir would have been alive if PDP hadn't joined hands with the BJP."
"Today we are caged in our own land. If any youth raises voice even against power curtailment then he is taken to jail. No one in the valley is allowed to protest peacefully for their basic facilities. If somebody raises voice, he is booked under PSA," she said.
Firdous said that everything is under the control of Delhi and PDP is solely responsible for this situation.
She claimed that thousands of acres of land is being given to construct army camps in the valley. "Who will ask them as they have oppressed the people in the name of development. They have split Jammu and Kashmir and for this split only PDP is responsible," she added. kns