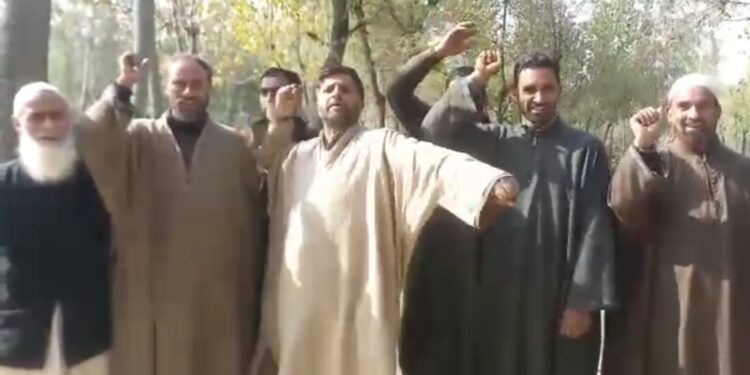 Handwara, Nov 4: Inhabitants of Chek, Drungsoo in Mawar of Handwara Thursday staged a protest against the use of "substandard material" for the road construction work by Roads and Buildings Department, in the area.
The protestors alleged the R&B department of compromising with the quality of the 1 kilometre vital road stretch running from Chek upto Drungsoo.
A protestor said that the department concerned has sanctioned the road stretch at a cost of 9.98 lac however merely a lac or so was actually used by them. "They have straightaway done the blacktopping on bare soil, which otherwise they had to do after laying a proper and solid base", the protestor said adding "If it rains, the blacktop will go at once."
Even at places the contractor entrusted with the work by the department concerned has just levelled some potholes using a JCB, the protestor said.
Alleging the department of playing down the issue, the protestor said that despite time to time representations they received 'no response' from the officials.
The inhabitants have urged district administration to intervene into the matter. "We hope the district administration will look into the matter at an earliest as to see why this injustice was meted to us", the inhabitants said. gns