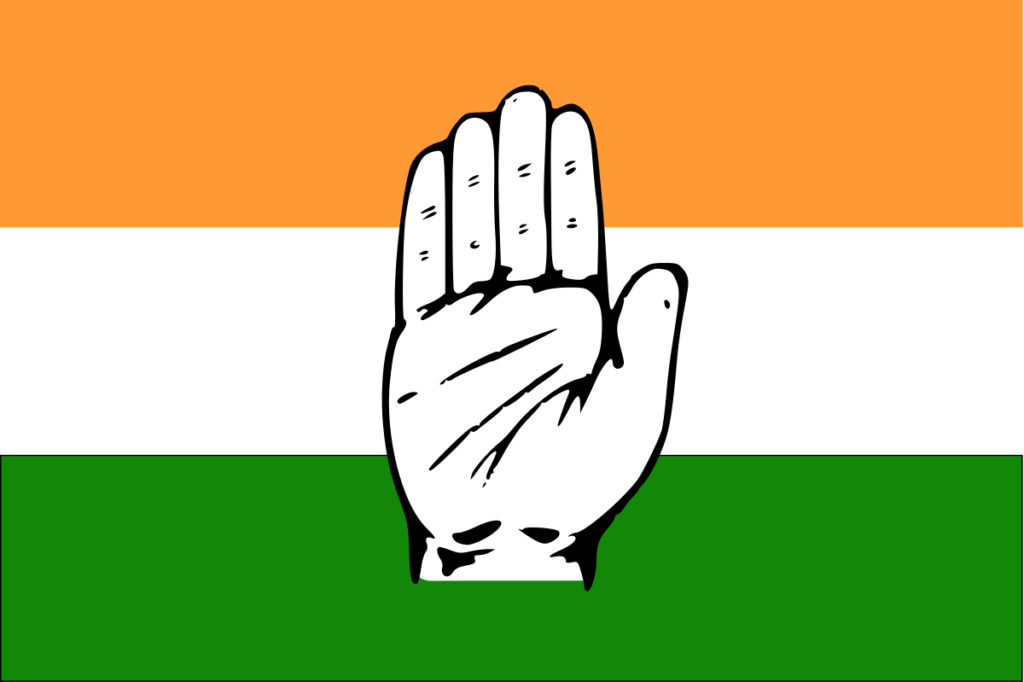 Srinagar, Oct 24: Reacting to the Union Home Minister's tall claims on development in J&K, the J&K Pradesh Congress Committee (JKPCC) on Sunday stated that HM is counting projects, which have been sanctioned by previous UPA Government, while lashing out at the Centre Government for pushing J&K towards backwardness.
The Party also termed the claims of HM with regard to PRIs as baseless & false, saying that three tyre Panchayati Raj system is the baby of Congress Party, gifted to Nation and J&K.
The Jammu and Kashmir Pradesh Congress Committee (JKPCC) while reacting to the ongoing three day's visit of Union Home Minister Amit Shah to J&K has regretted that the developmental process started during UPA Government in J&K have received severe setbacks under the BJP Rule. Inauguration of UPA sanctioned projects by HM won't change the reality, which is writing on the wall, cannot be denied by anyone.
The matter of the fact is that after August 5 2019, people of J&K has witnessed worst, developmental process has been affected badly, rising unemployment, which is at 23% highest in the country, economic crisis and many other issues are confronting people, whileas the developmental process, which the HM is claiming during his ongoing visit, is nowhere to be seen.
JKPCC expressed surprise over the claim of Union Home Minister with regard to panchayats and said it is the Congress Party under Former Prime Minister Rajiv Gandhi, which has gifted Panchayati Raj System to Nation, the law was amended in 2014 under Congress NC Rule resulting in three tyre Panchayat Raj System was introduced in J&K after strenuous efforts put in by Rahul Gandhi, ensuring that development of people at grass roots, which has been derailed by the present dispensation at Centre by weakening the PRIs and other institutions of public importance.
It is very surprising to observe that the all those developmental projects which have been sanctioned by UPA Government are being counted by the BJP Government, from time to time, aiming to hide its failure, on every count. The UPA I and UPA II has done a tremendous towards inclusive development in J&K, sanctioning of IITs, IIMs, AIMS, Degree Colleges and various other developmental projects, such as construction of various important tunnels, four lanes across J&K are among the big achievements of UPA Govt.
People won't forget the tax terror unleashed by BJP Government, unprecedented price hike, establishment of toll plazas and various other anti-people measures that the BJP Government has rewarded J&K, every sector is badly affected due to mishandling and mismanagement of things on the part of Centre post August 5 2019, JKPCC stated.
Referring to the current situation in J&K, JKPCC has said that Centre Government has miserably failed to ensure congenial atmosphere in Kashmir, rather than taking credit of UPA sanctioned developmental projects, the Centre should work to arrest the situation, which has claimed scores of precious lives of civilians and security forces.
JKPCC emphasized the Centre Government to address the economic crisis, rising unemployment which highest in the country, lack of development being witnessed by the people and demanded holding of elections in J&K after granting full statehood, which has been promised by the HM in Parliament, as the people are facing worst in absence of the elected Government. kns