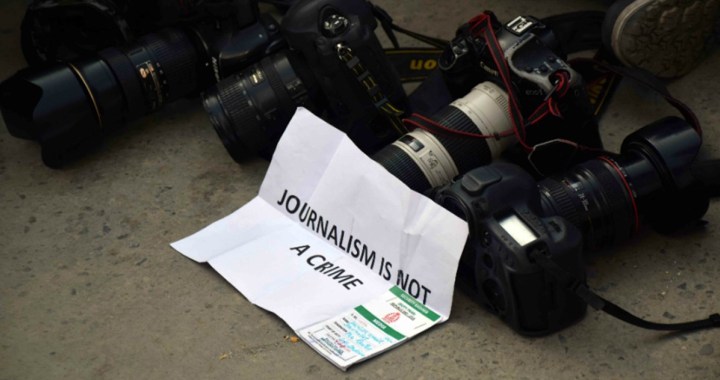 Srinagar, Oct 15: A delegation of Jammu and Kashmir Journalist Association (JAKJA) on Friday called on the Press Council of India's Fact Finding Committee and apprised it of the problems being faced by journalists for the past two years.
In a letter, JAKJA said that they are pleased to know that PCI is touring Kashmir in order to find facts about the state of journalism in Kashmir post abrogation of article 370/35-A.
"As you are already aware how journalists have suffered for the past two years, journalists in Kashmir are working in an extremely hostile environment. We seek your attention toward the concerns including the Internet shutdown in August-September 2019-longest in years caused immense problems for the journalists, as they had to wait in long queues at a government facility where the access to Internet was provided in an open space."
It reads that media persons have endured the worst ever crisis as several journalists were beaten in the line of duty. "Azaan Javaid (The Print) and Anees Zargar (Newsclick) were thrashed and abused by the police near Jamia Masjid in 2019. Shafat Farooq, a BBC journalist, was mercilessly beaten outside the Jamia Masjid in March this year. The Kashmir Walla Fahad Shah has been frequenting police stations for years now as he is often summoned."
It reads that the Police, paramilitary personnel and sleuths of the NIA raided the homes of four journalists in September. "Their phones, work gadgets and passports were seized and they were questioned in a police station. One of them is effectively jobless as his employer sacked him immediately after the raid."
"A freelance video journalist Mukhtar Zahoor was picked up from his home in the middle of October 12 night and detained in a lock up at Ram Munshi Bagh police station. He was let go the next day as the police said, "the doubts were cleared."
It reads that a prominent TV panellist Majid Hyderi was summoned to a counterinsurgency camp and questioned for hours according to his latest tweet.
"We expect that the state of journalism in Kashmir will be thoroughly investigated and the problems faced by the journalists here addressed forthwith. There are hundreds of journalists working in local media outlets."
The letter further reads that scores of them have been laid off and almost all are facing pay cuts. "They have already been working on unreasonable salaries. We seek your attention to the absence of a proper mechanism, on the lines of a wage board, about the fixation of remunerations for those working in newspaper offices here." kns