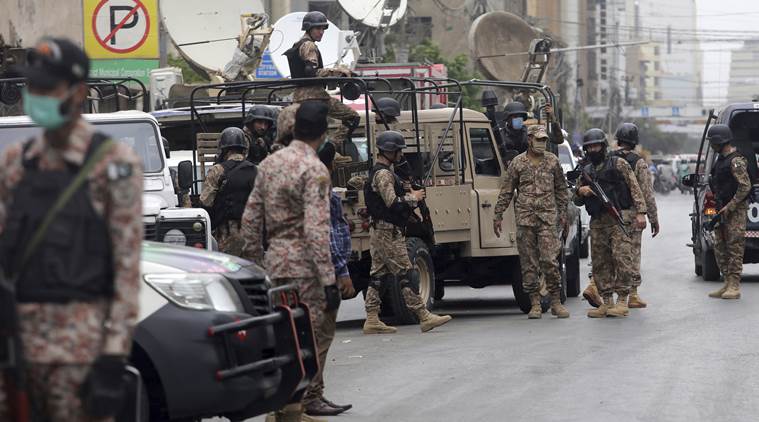 PESHAWAR/NORTH WAZIRISTAN: A militant group active in North Waziristan tribal district on Friday announced a 20-day cessation of hostilities to pursue peace with the government, official sources have confirmed, Dawn reported.
Sources said the Shura Mujahideen of North Waziristan, headed by commander Hafiz Gul Bahadur, announced the ceasefire following negotiations held with the government intermediaries some two weeks ago, the reports said.
The militant organisation said the cessation of hostilities demonstrated its "seriousness" to pursue peace in the tribal district.
The announcement came the day Prime Minister Imran Khan told the TRT World his government had initiated a "reconciliation process" with different groups of the outlawed Tehreek-i-Taliban Pakistan to end violence.
PM Khan indicated his government would be willing to pardon militants if they laid down their arms, though he added that he was not sure how those negotiations would go forward.
Gul Bahadur, who had gone underground or possibly been driven out to Afghanistan during the Zarb-i-Azb operation against militants in North Waziristan in June 2014, and his group are not part of the Tehreek-i-Taliban Pakistan (TTP).
The sources said two other militant commanders of North Waziristan, Sadiq Noor and Sadiqullah, had also endorsed the Shura decision, the report said, adding,  they said the Gul Bahadur group might extend the ceasefire if progress was made in talks with the government.
In the past, talks with the group could not yield any results as the militant commander had put forth tough conditions, including the right to retain weapons, an exclusive demilitarised zone in the tribal districts and release of their jailed prisoners.
Talks with banned TTP
The sources said that back channel talks between the government and the TTP also continued in the neighbouring South Waziristan tribal district, the report said.
They said former Senator Salih Shah of the Jamiat Ulema-i-Islam (Fazl) was facilitating contacts between the two sides.
The first meeting between Mr Shah and senior TTP commanders was held last week, the sources disclosed.
So far, the TTP has rejected the amnesty offer and has instead set certain conditions for talks to go forward. The banned militant group claimed responsibility for a number of attacks which inflicted casualties in South Waziristan tribal district. (Dawn)