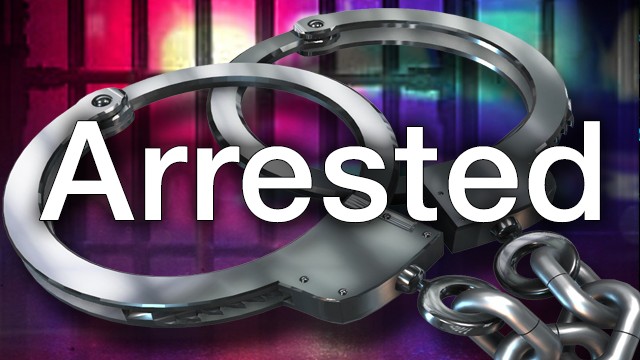 Reasi, Sep 28: Police on Tuesday arrested two criminals for attacking a police party and creating law and order problems in the Chassana area.
"Case FIR no 35/2021 U/S 341, 353, 382, 147, 149, 336, 504, 506, 225, 224, 120-B IPC and section 3 of Prevention of Damage to Public Property Act has been registered in police station Chassana on 31st of August 2021 when notorious criminals of the area attacked police party," an official statement from the police reads.
The statement reads that another hardcore criminal and ex Sarpanch Prem Singh wanted in rape case and his accomplices of Thalkote-Chassana were arrested on 31st of August.
"Prem Singh is a bad-name history sheeter involved in ten cases including four cases of attack on police including firing by weapon issued under Village Defense Committees, and attempt to murder and rape," it said.
The statement reads that the victim had lodged a written complaint against Prem Singh and others with allegations of rape.
"On this FIR 47/2020 was registered in Chasana police station and the complainant was taken to judicial magistrate for recording the statement of the victim in this heinous crime of rarest of rare nature," it said.
Meanwhile, a team of Reasi police arrested two notorious criminals namely Chankar Singh and Ayaz Hussain Shah from Thalkote, Tehsil Chassana .
Shah, a government teacher, was wanted in case FIR no 35/2021 U/S 341, 353, 382, 147, 149, 336, 504, 506, 224, 225, 120B IPC & 3 of prevention of damage to Public Property Act-1984 police station Chasana.
Shah is a serving government teacher by profession presently posted in Middle School Kewali Thalkote.
"Accused Chankar Singh a notorious criminal of the area was earlier involved in kidnapping, rape and other illegal activities of heinous nature," the statement reads.
"Case FIR NO 34/2014 U/S 451, 447, 323 RPC and FIR no 40/2013 US 363, 452, 342, 376, 212, 147 RPC of Police Station Chassana registered against him," it said.
"Whereas Accused Ayaz Hussain Shah a hardcore criminal was also involved in activities of rape and snatching," it said.
Senior Superintendent of Police Reasi,Shailender Singh said that, "each and every person involved in violation of law shall be dealt with strictly". kno