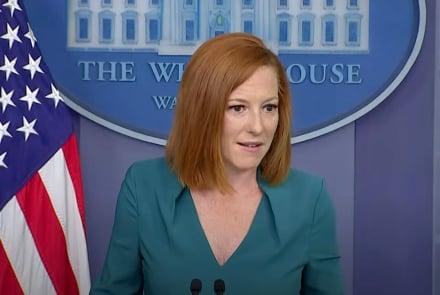 United States: Speaking at a White House press briefing on Saturday, press secretary Jen Psaki said the US and international partners have yet to recognize the Taliban, the Tolonews reported. 
"There is no rush for recognition of any sort by the United States or any international partners we have talked to," Psaki said in response to a reporter's question, reports said.
However, Psaki said the United States is coordinating with the Taliban to evacuate US nationals and eligible Afghans to third countries even after the August 31 deadline.
"Psaki said US troops will leave Kabul airport by August 31."
"The president directed the Secretary of State to continue diplomatic efforts with international partners to secure means for third country nationals, Afghans with visas who may be eligible for our programs and of course any American citizens who remain in the country to leave the country even after the US military presence ends," Psaki said reportedly. (Tolonews)