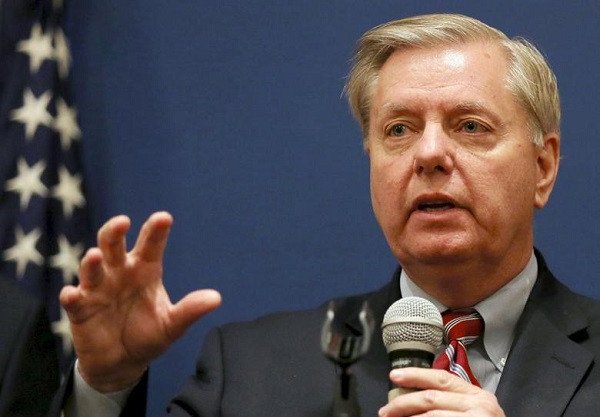 Islamabad: United States Senator Lindsey Graham on Saturday said Pakistan was vital for any "sustainable solution" in Afghanistan, the Express Tribune reported. 
The US senator made the statement after speaking to the ambassador of Pakistan to the US regarding the escalating situation in Afghanistan, reports said.
Acknowledging that the region is "very complicated" and these are "dangerous times", Graham emphasised that Pakistan is a "nuclear-armed nation", and that it has its own version of the Taliban who wish to "topple the Pakistani government and military".
The lawmaker, reports said, further appreciated the efforts of the Pakistani government in assisting with the evacuation of US citizens, allies, and other nations from Kabul after the Taliban takeover.
In June, Graham expressed his surprise at President Joe Biden's decision of not including Pakistan in the strategy for withdrawal of American troops from Afghanistan, warning that ignoring Islamabad could be disastrous, reports said.
In a meeting earlier this year between Foreign Minister Shah Mehmood Qureshi and the US lawmaker,, Qureshi said that Pakistan wanted to forge closer economic and trade linkages with the United States.
Qureshi said Pakistan would continue to support efforts for achieving an inclusive political settlement in Afghanistan that would lead to a comprehensive ceasefire, added media reports.
"He stressed that peace in Afghanistan was ultimately the shared responsibility of all Afghan parties as well as key international stakeholders."
Senator Graham had appreciated Pakistan's support for deepening the peace process in Afghanistan, while underscoring the importance of economic engagement between the United States and Pakistan that would also contribute to regional peace and stability. (Express Tribune)