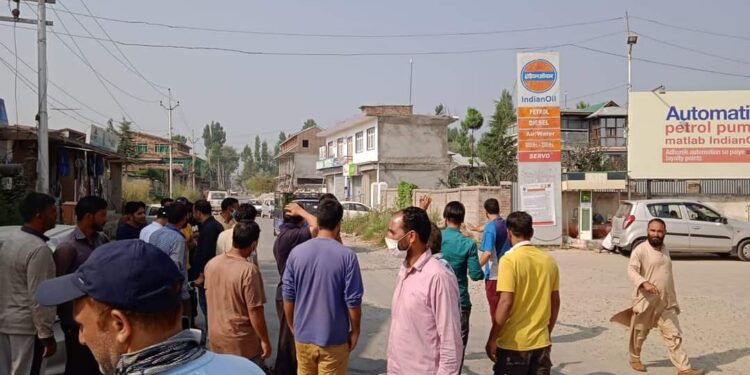 Pulwama, Aug 26: Scores of inhabitants of Chatapora are protesting since morning against Roads and Buildings Department over persistent dilapidated condition of Pulwama-Rajpora road stretch.
The protestors, have been alleging the department concerned of lackadaisical approach vis-à-vis the renovation of the vital road stretch. Maintaining that R&B Department has renovated all the other roads in the district they alleged that the particular road stretch has however been ignored for unknown reasons.
"We have even brought the issue into the notice of the officials on multiple occasions, however are yet to see anything being done on the ground", the aggrieved inhabitants said.
Reiterating their demand for the renovation of the road, the protestors urged the district administration and Roads and Buildings Department to undertake the work of macadamization as to alleviate their sufferings.
The protests continued while this report is being filed. gns