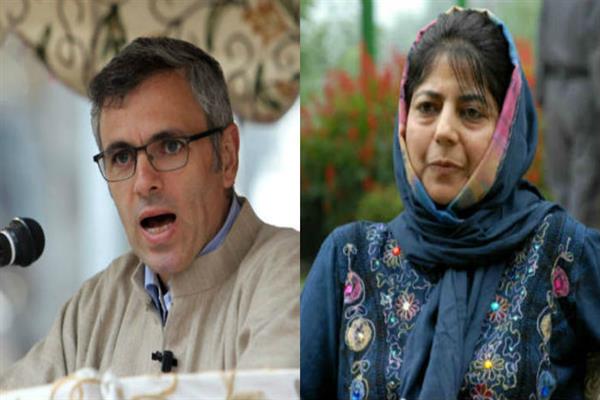 Srinagar, Aug 17: Former Jammu Kashmir Chief Minister Omar Abdullah Tuesday hoped that Lieutenant Governor Manoj Sinha will ensure journalists in Valley are not thrashed again.
Omar Abdullah reacted after policemen led by an officer thrashed journalists mostly photo-journalists in the heart of Srinagar city when they were covering Muharram Procession.
The incident occurred near Jahangir Chowk Srinagar.
"Very unfortunate to see J&K police personnel mercilessly thrashing journalists in Srinagar. These people were simply doing their jobs – reporting the news. They don't make the news & they don't engineer events to create the story. I hope @OfficeOfLGJandK will ensure no repeat," Omar Abdullah tweeted.
When a cameraman alleged that police personnel broke the lense of his camera, Omar Abdullah wrote: "He's an independent photo-journalist. His camera is his livelihood. The administration owes it to Sajad to compensate him for the loss he has suffered while working."
Another former Chief Minister Mehbooba Mufti also reacted after Journalists were thrashed in Srinagar. She took to her micro-blogging site and wrote: "Media is spending hours debating the human tragedy & unfolding crisis in Afghanistan but will they speak up for their own community in Kashmir who were beaten to pulp today by security forces for doing their job?" knt