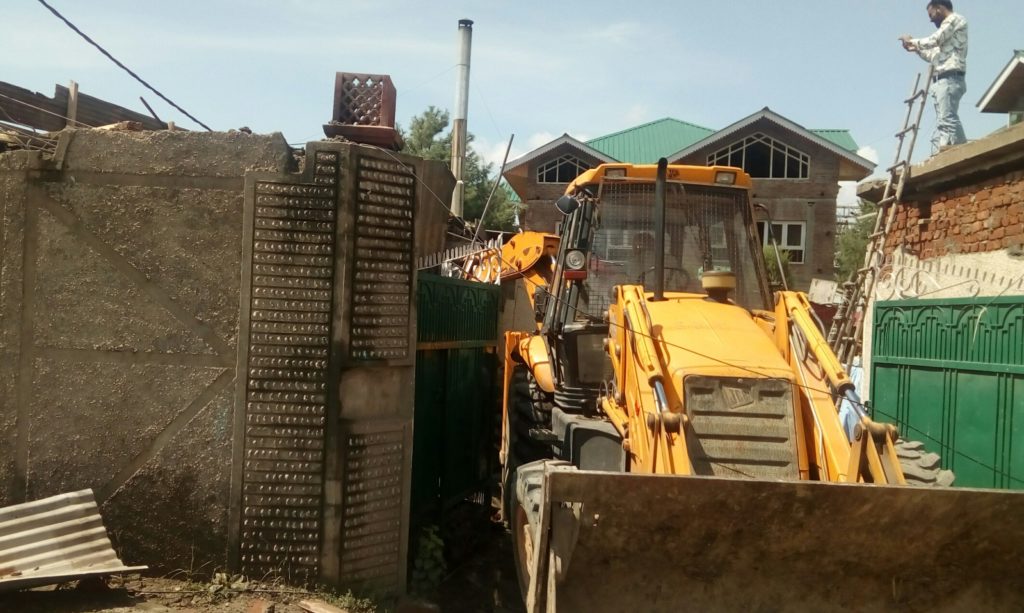 Srinagar, Aug 17 : The Srinagar Development Authority launched a demolition drive in various areas including new Bye-Pass (South side), wherein few unscrupulous persons had dumped illegal soil and earth filling and raising concrete walling in contravention of Master Plan SMR (2035). 
In a statement spokesperson said that the Enforcement Wing of SDA initiated action on Monday and removed the raised block work, and besides demolition FIRs were also lodged in the concerned Police Station against the unscrupulous person.
The statement reads that SDA also retrieved the strip of land at Under Development Colony Bemina.
"People residing within SDA jurisdiction are being advised to desist from taking up illegal constructions and encroachments and in case anybody is found involved in such activity the same shall be dealt as per law and won't be spared," it reads.
It reads that the demolition drive was successfully executed as per the directions of vice-chairman SDA, Dr Bashir Ahmad Lone.