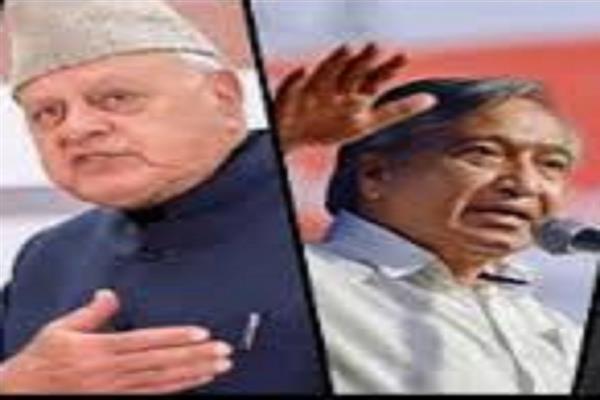 Srinagar July 29: People's alliance for Gupkar Declaration spokesman Mohd Yousuf Tarigami met Farooq Abdullah to discuss future Strategy of PAGD.
Sources said that the meeting was held at Farooq Abdullah's residence wherein the future Strategy of PAGD was discussed.
The meeting was also held to discuss over the current political situation and aspirations and concerns of the people of Jammu and Kashmir, they said.
The meeting further discussed the  scenario of how to take PAGD forward for the concerns and welfare of the people,Sources said. kns