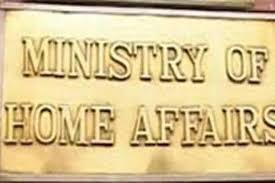 Srinagar, Jul 28: The Government of India (GoI) Wednesday said that the statehood will be granted to Jammu and Kashmir at an appropriate time once normalcy is restored in J&K.
The queries related to the proposal to reinstate the statehood to Jammu and Kashmir in future were raised in the Rajya Sabha in the ongoing moonsoon session.
The Minister of State (MoS) Home in a written reply said that statehood to Jammu and Kashmir would be granted at an appropriate time after normalcy is restored in Jammu and Kashmir.
About the ban on communication, the MoS Home said that in view of the constitutional changes and bifurcation of the erstwhile state of the Jammu and Kashmir into Union territory of Jammu and Kashmir and Union territory of Ladakh, in national interest and also in the Interest of security of J&K, temporary restrictions on various communication channels like internet and mobile services were resorted to in J&K.
Subsequently, the matter was reviewed from time to time and restrictions imposed were gradually eased out in a phased manner and 4G internet data services were restored in the entire Union territory of Jammu and Kashmir w.e.f. 05.02.2021, the reply reads. kno