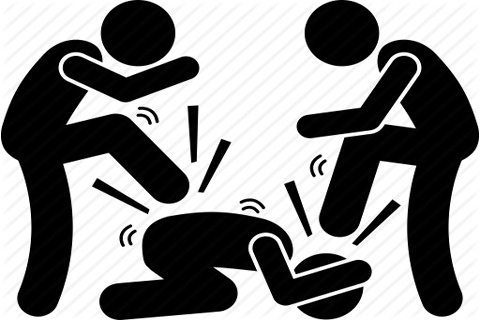 Srinagar, July 25 Spectators were stunned after organizers of ongoing 1st Edition of Professional League Football tournament- 2021 and couple of coaches resorted to blows after the culmination of match at Synthetic Turf at TRC here in Kashmir capital Srinagar. 
The reason for the brawl was not immediately known, however, J&K Football Association (JKFA) said that they are mulling to file a police complaint as one of their officials was assaulted by two coaches.
The incident occurred on late Saturday evening after Sports Council Football Academy (SCFA) was defeated by Kashmir Avengers FC by three goals. Dr Aijaz Ashai, renowned Physiotherapist of Kashmir Valley was the Chief Guest on the occasion.
Eyewitnesses said that shortly after the culmination of the match, there was scuffle between an official of JKFA and two coaches.
JKFA alleged that two coaches assaulted one of their officials to sabotage the ongoing tournament. The Association said that some elements don't like that JKFA should conduct the football tournament smoothly and are trying to act as bottleneck.
"Two coaches assaulted our official Bilal Punjabi who was discharging his official duties of the tournament," an official of JKFA said adding they are mulling to register a police complaint against the two coaches.
The official further said that they are going to take up the issue with LG Manoj Sinha and other concerned officials.
The official said that most unfortunate part of the incident was that one of the coaches who resorted to assault claims to be the role model of the youth.
A police official said that they have not received any complaint in this regard.
Meanwhile, National and International Footballers Forum (NIFF) has come out in support of two football coaches saying JKFA in order to hide their failures are levelling baseless accusations against two reputed coaches. knt