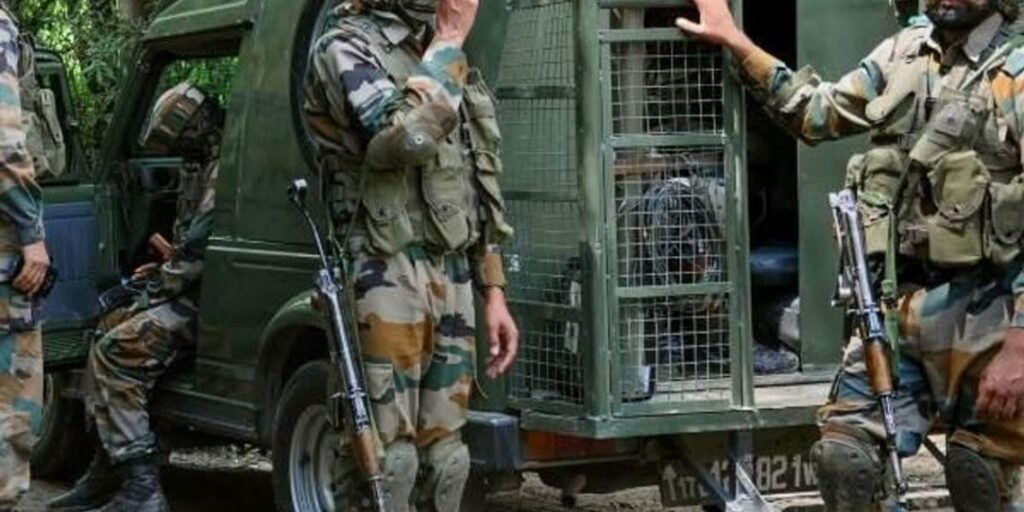 Srinagar: One militant has been killed during the ongoing gunfight that broke out between militants and government forces in Munand area of Kulgam on wee hours of sunday, police said. 
Police said that following the inputs regarding presence of militants in the area, forces cordoned off the area.
During the searches the hiding militants fired upon forces resulting to gunfight.
During the exchange of firing, one militant got killed, police said.