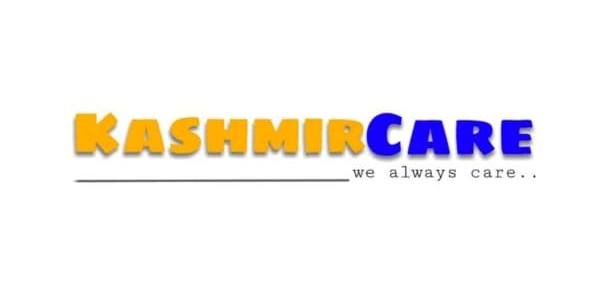 Srinagar: As part of its drive to reach out to people impacted by Covid-19, the KashmirCare team on Wednesday camped at the District Hospital Kulgam.
During the camping session, the Kashmircare team distributed Covid kits among doctors, paramedical staff, Covid-19 patients, and their attendants, to people visiting the hospital and the general public.
KashmirCare team led by Dr. Samina Basu and Dr. Danish Shafi Malik, also donated an oxygen concentrator to an NGO working in the area.
"Our next camp will be about Covid vaccination at Waterkhani area of Handwara-Kupwara. We have named it KashmirCare Covid Vaccination Mobilisation Program and Awareness and Prevention camp," the handout released by the Kashmircare stated.
The Kashmircare stated that the concept behind the day-long camp is to spread awareness about Covid-19.
"During the camp, vaccination will be done at the camp. We will be doing a live demonstration of SOPs (Standard Operating Procedures) for the prevention of Covid-19. We will be taking queries about vaccination concerns and misconceptions. We will also go for door-to-door Covid vaccine awareness to spread information about the importance of the vaccination," the handout added.
"We will be distributing masks and multivitamins to people who do get vaccinations at the camp. We will be also distributing medications to boost immunity like multivitamins. We believe such types of awareness camps help in countering vaccination misinformation and achieving the goal of vaccinations".
Like other places, Coronavirus has impacted almost every household, community, and organization in Kashmir, A number of NGOs, Mohalla and Masjid Committees, and individual at the private level are reaching out to the people. We at KashmirCare has also started present initiative, though at a smaller level, to reach out to Covid-19 hit families admitted in hospitals in different districts to provide a Covid-19 toolkit consisting of sanitizers, thermometers, N95 and surgical masks, oximeters, face shields, PPE kitsfrom us to mitigate their distress.
On June 1, at the SDH Kupwara, Dr. Saimna Basu and her team provided 1200 Covid kits to doctors, paramedical staff, Covid patients and their attendants, to people visiting the hospital and the general public. Then on the 5th of June, Dr Samina Basu and the KashmirCare team distributed 1500 Covid kits at the SMHS hospital of the Government Medical College Srinagar. Later on the 11th of June Dr. Danish Shafi Malik visited the Sub-district Hospital (SDH) Anantnag and distributed 1200 Covid kits there.
KashmirCare is a group of like-minded people, who believe it is their responsibility and duty to assist the NGOs and others working on the ground. KashmirCare was founded by Nadima Nazir with a motive to reach out to people in the Covid pandemic through NGOs and Mohalla Communities. The virus has created havoc in society. We need to learn from the lessons which the disease has already taught us. At KashmirCare our slogan is "help each other to contribute ."