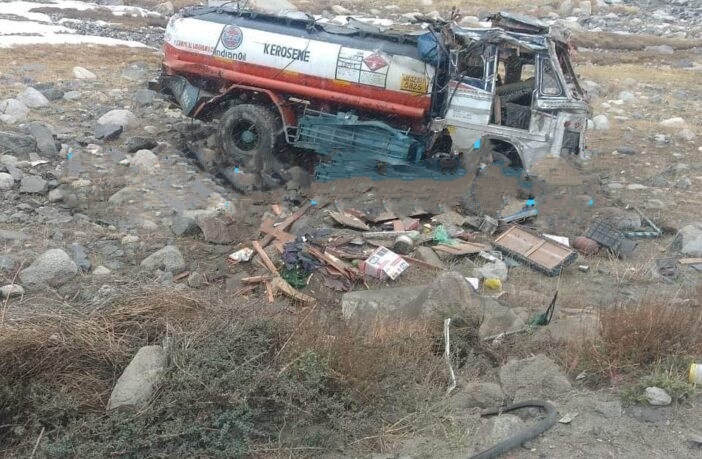 Leh, June 1: A tanker driver died while his helper was grievously injured on Srinagar-Leh Highway near Tangsa area of Leh on Tuesday.
Reports said that a tanker (JK02BU-5825) on way from Srinagar to Leh met with an accident after driver lost control over the vehicle near Tangsa area and skidded off the road.
The driver died on the spot while the Conductor sustained critical injuries.
SHO Police Station Tangsa Leh, Imtiyaz Hussain told news agency Kashmir News Trust that the condition of the Conductor is critical. He said the tanker driver died on the spot. knt