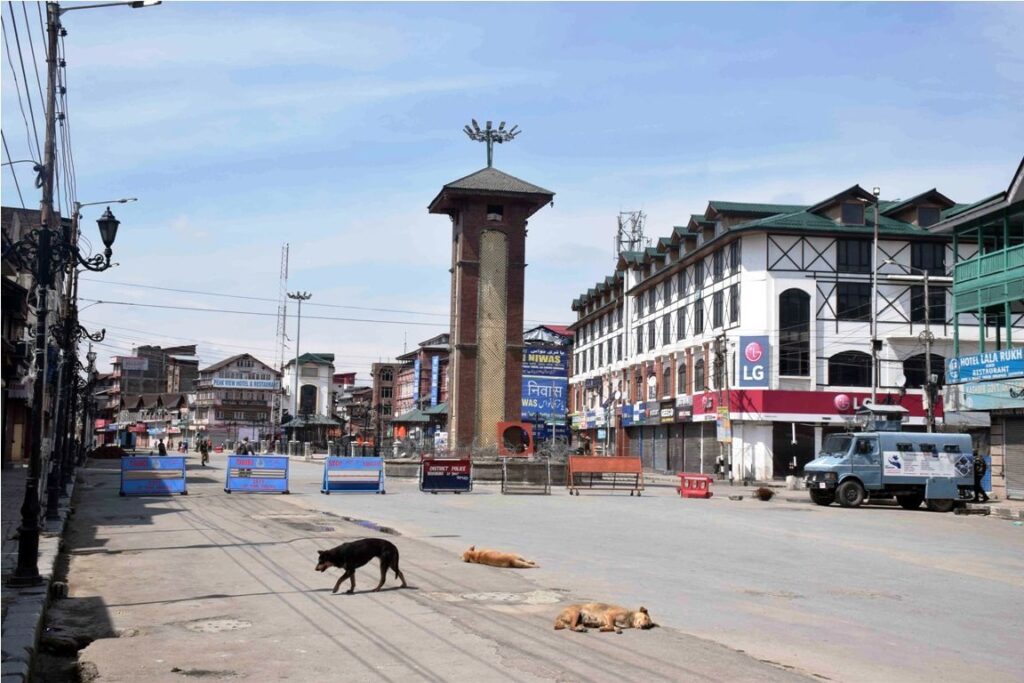 Srinagar, May 1: Government on Saturday extended till May 6 the corona curfew in four districts, including Srinagar and Jammu, amid continuing surge in the covid-19 cases. 
"The Corona Curfew ending at 7 am on Monday, 3 May 2021 stands extended till 7 am on Thursday, 6 May 2021 in the 4 districts of Srinagar, Baramulla, Budgam and Jammu," government said in a tweet.
"The Corona curfew at night shall continue in all Municipal / urban local body limits of all 20 districts of Jammu and Kashmir, including (these four districts). Night curfew will be in force from 8 pm to 7 a.m. Other restrictions when curfew is not there continue as before," it added. An 84-hour corona curfew started from Thursday 7 p.m. and was scheduled to end in all districts on 7 a.m. on Monday.