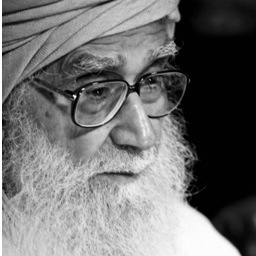 Delhi: Renowned Islamic scholar and peace activist Maulana Wahiduddin Khan has passed away at 96 on Wednesday evening. He was hospitalized in serious condition in Apollo Hospital Delhi and had tested positive for Covid-19 last week.
The scholar's son Dr Saniyasnain Khan took to Twitter and shared the news about Khan's demise.
"It is with deep sorrow that we announce the passing away of Maulana Wahiduddin Khan.
He has left us as one big family to stay united and work for the cause of dawah. Please do dua".
Inna lillahi wa inna ilayhi rajioon.

It is with deep sorrow that we announce the passing away of Maulana Wahiduddin Khan.

He has left us as one big family to stay united and work for the cause of dawah. Please do dua.

Dr Saniyasnain Khan

— Maulana Wahiduddin Khan (@WahiduddinKhan) April 21, 2021