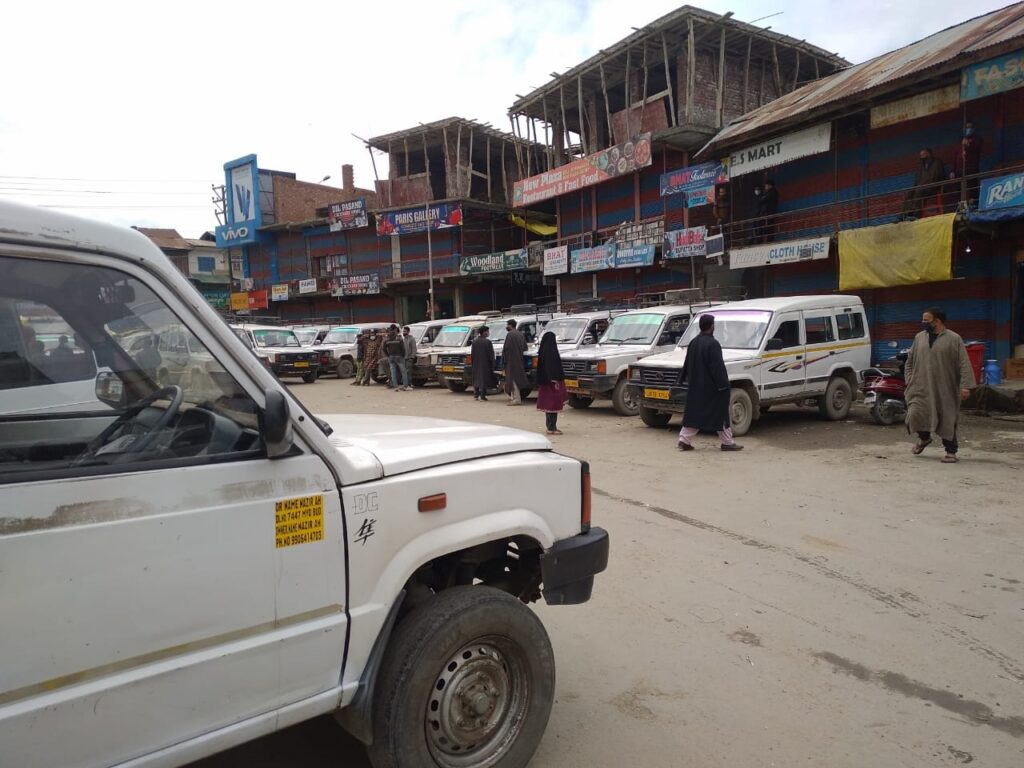 Budgam: All district Budgam registered sumo stand federation have decided to go on indefinite strike from today demanding a 50 % hike in fares amid government's 50 percent passenger order. 
Though, Kashmir Transporters Welfare Forum (KTWF) have decided to defer the strike call for today, however, it was unanimously decided by the Budgam sumo stand federation that vehicles will remain off the road from today, till the demands of the transporters are addressed.
According to General Secretary Shalimar Sumo Stand Magam, Ghulam Mohammad Mir, "Govt has come up with 50% passenger order without considering the issues of transporters".
He added that passenger curtailment order has been issued, however, passenger fares have not been revised, and today diesel prices are skyrocketing. It has become difficult for the transporter to work in these difficult conditions.
"With 50% passengers on board, we won't be able to even earn the money for fuelling purposes," Mir said, adding that the government should either enhance passenger fare by 50% or the transporters will go for an indefinite strike.
He asserted that in 2020 Covid19 lockdown, the 50% passenger order was issued by the government and fare charges were simultaneously hiked by 30% to compensate the loss of transporters.
"We demand a similar policy this time so that we can at least earn the livelihood in this holy month of Ramadan," he added.