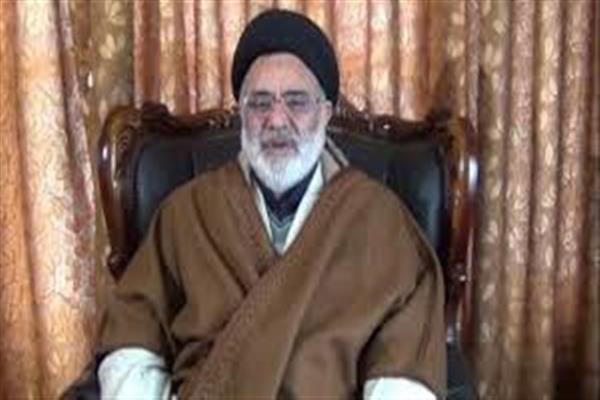 Srinagar 16 April: J&K Anjuman Sharie Shian President  Aga Syed Hassan Mosavi  on Friday while delivering Friday Sermons at Central Imam Bargha Budgam reiterated that dialogue is the only forward to move on Kashmir.
Aga Syed Hassan said that the Kashmir issue is a reality. Peace and development cannot be established in the regions without the resolution of the Kashmir issue, he said.
He said it was incumbent upon the leadership of both Delhi and Islamabad  to start an initiative over Kashmir as strained relations between them are of NO help .
"We are ready to support such process at any level. But let the two nations first adopt a step by step approach. Aga Hassan  said, adding that in the past too we made it clear to leaders on both sides to take the CBMs on Kashmir as these "would create a conducive atmosphere in the region".