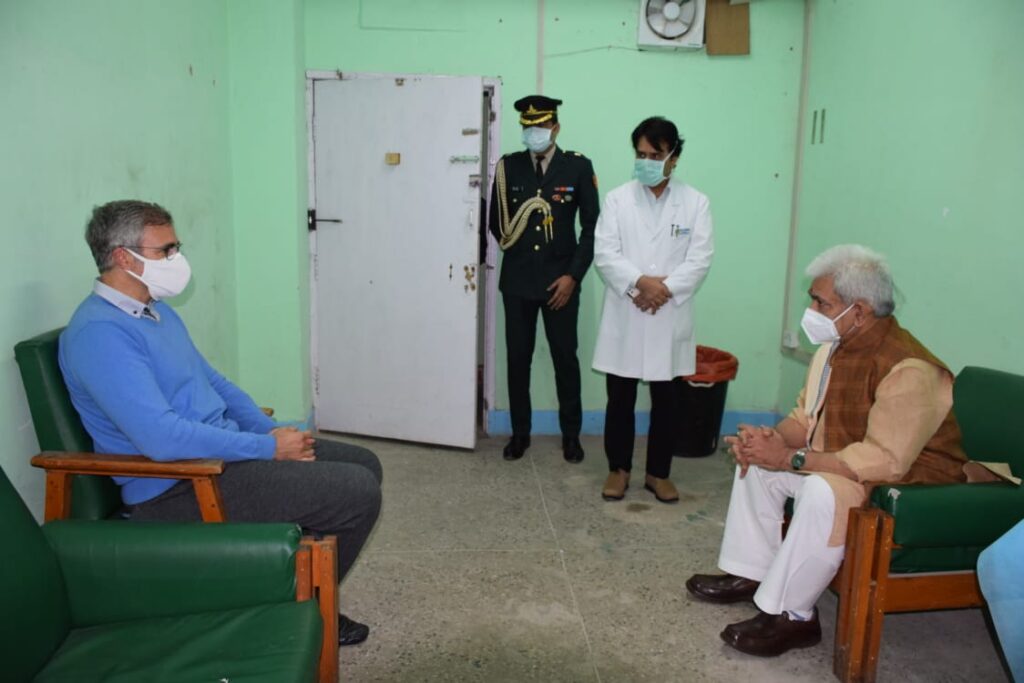 Srinagar, April 04: Lieutenant Governor Manoj Sinha on Sunday visited SKIMS Soura and met former Chief Minister of J&K Omar Abdullah to inquire about the health of his father Farooq Abdullah, the National Conference president, who is presently under treatment for covid-19 at the tertiary care hospital.
"In Srinagar, I met Omar Abdullah at SKIMS Hospital, Soura. Enquired about Farooq Sahab's health and instructed the doctors to provide best treatment. I pray for his long and healthy life," Sinha tweeted.
Omar swiftly responded to thank the lieutenant governor for the vistit.
"Thank you for your visit to enquire after my father @manojsinha_ ji. We are grateful for the offer to shift my father, the doctors & other medical staff at SKIMS Srinagar are amongst the best anywhere & my father is getting the best possible care," Omar tweeted.
Farooq, who is member parliament from Srinagar, was shifted to SKIMS Soura yesterday, four days after testing positive for the covid-19 and four weeks after he receive covid-19 jab.