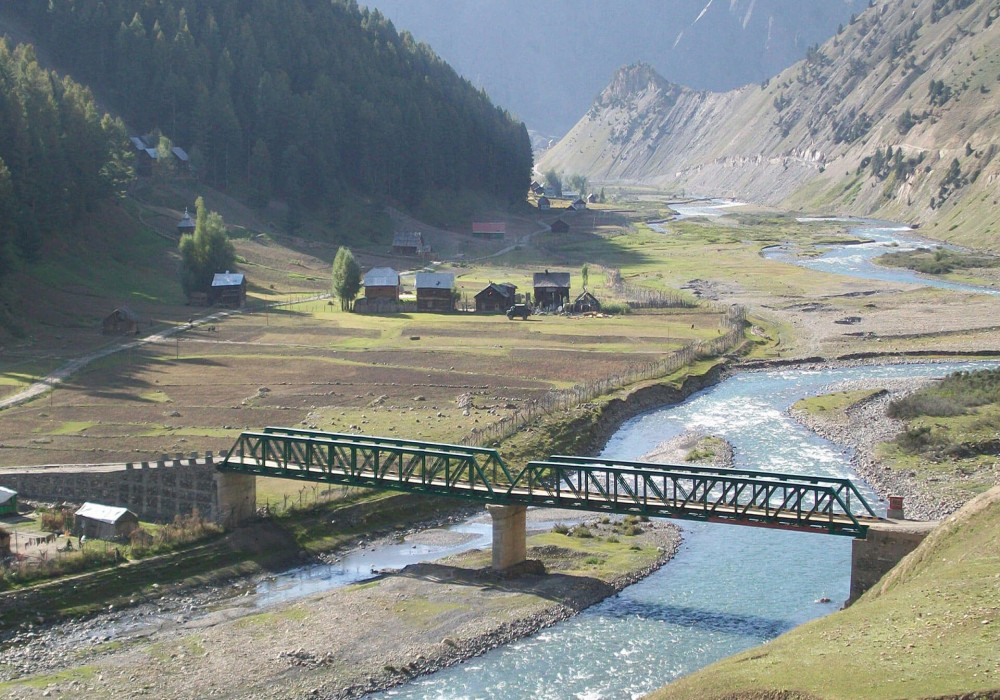 Gurez 31 March: Alert has been sounded in the area after heavy avalanche block river Kishanganga near Gujran Tulail, area of Gurez and consequently the flow of water has unprecedentedly increased in the river and the population living in the areas near Kishanganga has been consequently threatened. 
Deputy Commissioner   Bandipora, Dr Owais Ahmad t said that soon after the incident happened,teams of  revenue ,Police and SDRF were pressed on service in the area to tackle the suituation arising after the Avalanche.
He added that district administration has sounded an alert in the area and asked people living in the sorrounding areas of River kishanganga not to venture out in the Avalanche prone areas for next few days.
Police, SDRF and revenue teams are on job and monitoring the situation thoroughly in the area  and keeping close watch on the situation in these areas .
However there is no need to get  panic as per reports of the concerned officers in the avalanche prone areas",the Deputy Commissioner added. kns