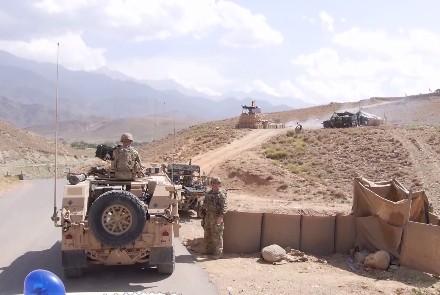 Kabul: At least 10 police force members, including Abdul Mohammad Sarwari, the police chief of Sangin district, were killed in a Taliban attack in the city of Lashkargah last night, a source said, Tolo news reported
Zaman Hamdard, a spokesman for Helmand police chief, said that three security force members, including the police chief, were killed and two more were wounded.
He said that 15 Taliban were killed and seven more were wounded in the attack.
A security source said that the attack happened on Highway 601 that connects the city of Lashkargah with other parts of Helmand.
The attack comes as security agencies reported security incidents in at least 20 provinces on Thursday.
One of the incidents happened in Gereshk district in Helmand in which three army members were killed and five more were wounded in a car bomb attack on Thursday, officials said.
Meanwhile, a police Humvee was targeted by a roadside bomb blast in Kandahar province in which three police force members were killed, according to information by security agencies.
Moreover, local officials in the central province of Kapisa said that the father of a member of the Afghan army's special unit was killed by the Taliban and his brother was taken hostage by the group early on Thursday. (Tolo news)