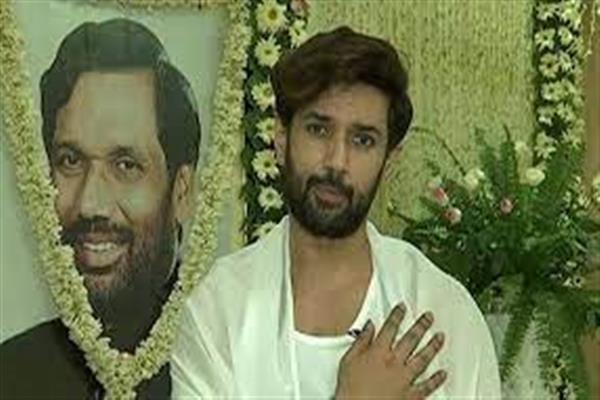 Srinagar March 21: Member of Parliament, Chirag Paswan on Sunday Stated that article 370 was  abrogation with an aim to provide best to the people of Jammu and Kashmir.
Chirag Paswan, who is on two days visit to kashmir,while addressing a gathering during the "Real Heroes Awards 2021" at SKICC said that many places in kashmir particularly Dal lake needs glorification so to attract more tourists in valley.
He also said that, he will work for the dream of his father, Ram vilas Paswan towards kashmir, who was keen to see development in kashmir.
"I met many delegations here and they apprised me about their genuine concerns. I will brought these issues with the home minister, Amit shah and Prime Minister, Narendra Modi for genuine redressals," he added.
Paswan also said that leaders apart from party lines should talk to people of Jammu and Kashmir for their genuine concerns and should try to redress those.
"People having genuine concern can contact me through email and I will take them with the prime  and home minister",he added.
While talking about 05 August 2019 decision, he said that 370 was abrogated with good intentions to provide best to people of Jammu and Kashmir.
"I will try to deliver best my best, for which I need your support",he added. kns