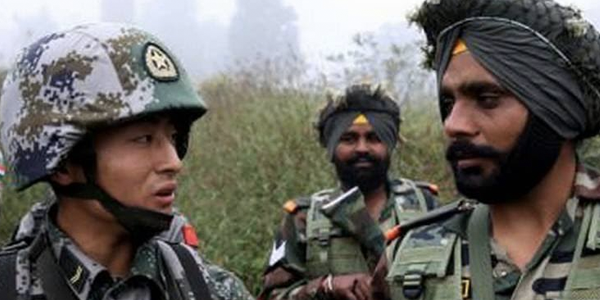 New Delhi, Jan 09: The Army Saturday said that a People's Liberation Army (PLA) soldier from China was apprehended on January 8 near the south of Pangong Tso late in eastern Ladakh.
The situation in eastern Ladakh escalated in June last year at Galwan Valley and India lost 20 army men while preventing Chinese troops from ingressing in   territory and also foiled a proactive move from PLA to change the status quo days later.
Defence sources said that "During early hours of 08 January 21, a Chinese soldier was apprehended on the Indian side of the LAC, Ladakh, in the area South of Pangong Tso lake."
"The PLA soldier had transgressed across the LAC and was taken into custody by Indian troops deployed in this area", they said.
"Troops from either side are deployed along LAC since friction erupted last year due to unprecedented mobilization and forward concentration by Chinese troops", they said. "PLA soldiers are being dealt with as per laid down procedures & circumstances under which crossed LAC."
About the further course of action they said Chinese Army soldiers apprehended around the Rezang La heights area, Ladakh has been informed about their soldier in the Indian custody. Both sides are in touch over the issue.
It may be recalled that the Indian Army in October last year handed over a PLA soldier to China after he was apprehended by them at Demchok area in eastern Ladakh.
Notably, the Defence Ministry in its annual review report accused China of using 'Unorthodox weapons' in the Galwan valley clash on June 15 cash last year. It said that while preventing PLA troops from increasing into Indian Territory, the Chinese also suffered significant casualties.
It may be recalled that ever since the situation worsened in eastern Ladakh, Prime Minister, Defence Minister, Chief of Defence Staff visited there and interacted with the security personnel deployed there besides Army Chief who made series of visits to the forward areas and verified the preparation and situation from commander deployed in the areas