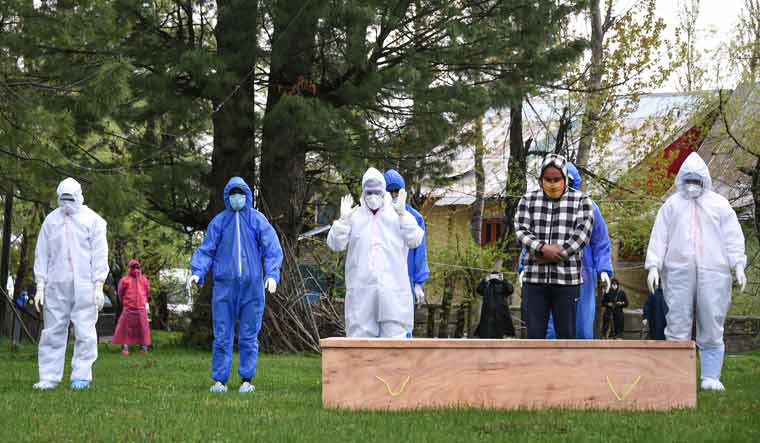 Srinagar, Jan 1: After the outbreak of Covid-19 pandemic in March last year, so for 3276 police personnel have been tested positive. Among these, 15 cops have succumbed to this deadly virus. 
A police official said that 6 policemen died in Kashmir while 9 died in Jammu due to Covid-19 pandemic.
He said among 3276 police personnel who tested positive 1329 belong to Kashmir and 1947 were from Jammu.
The official said that police personnel on their own and at times assisted by NGOs and volunteers distributed medicines, ration, cooked food, hand sanitizers, masks and other required items to the needy during the pandemic.
He said fabricated sanitization tunnels, no-touch hand wash stands, remote-controlled trollies, face shields, face Masks, PP dresses were made through police works shops and police welfare centers to deal the Covid-19 situation effectively. "Many Police personnel voluntarily donated plasma," the official added. (KNT)