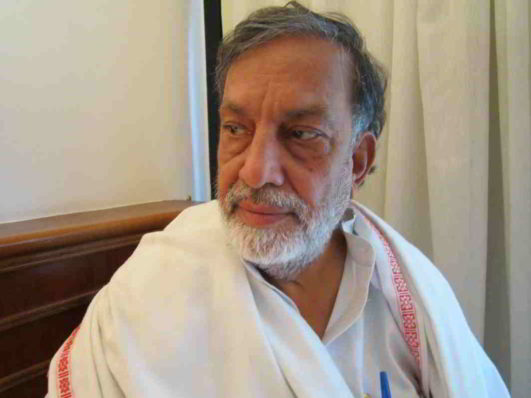 Jammu, Dec 28: Panther Party leader Prof Bhim Singh on Monday said that the recently concluded DDC polls were the gross violation of 73rd and 74th amendments.
Talking to reporters in winter capital Jammu, Singh asserted that the recently held DDC polls tantamount to gross violation of 73rd and 74th amendments of Panchayati Raj Act. He said instead of conducting assembly elections in Jammu and Kashmir ans restoration of its statehood, JK Government resorted to violation of 73rd and 74th ammendment of Panchayati Raj Act.
Singh said that Government of India on August 5, 2019 promised that elections for state assembly would be conducted and statehood restored soon but despite passing of huge span of time, Prime Minister Narendra Modi and Home Minister Amit Shah have miserably failed to fulfill their commitments.
He said Panthers Party will knock the doors of Supreme Court and file an appeal for providing justice to people of J&K. He further said that it is prime demand of Panthers Party to conduct assembly polls besides restoration of statehood at an earliest.
He at the occasion lauded the massive participation of electorates from Kashmir and added "Kashmiris gave appropraite reply to communal forces in DDC polls", he said. (KNS)