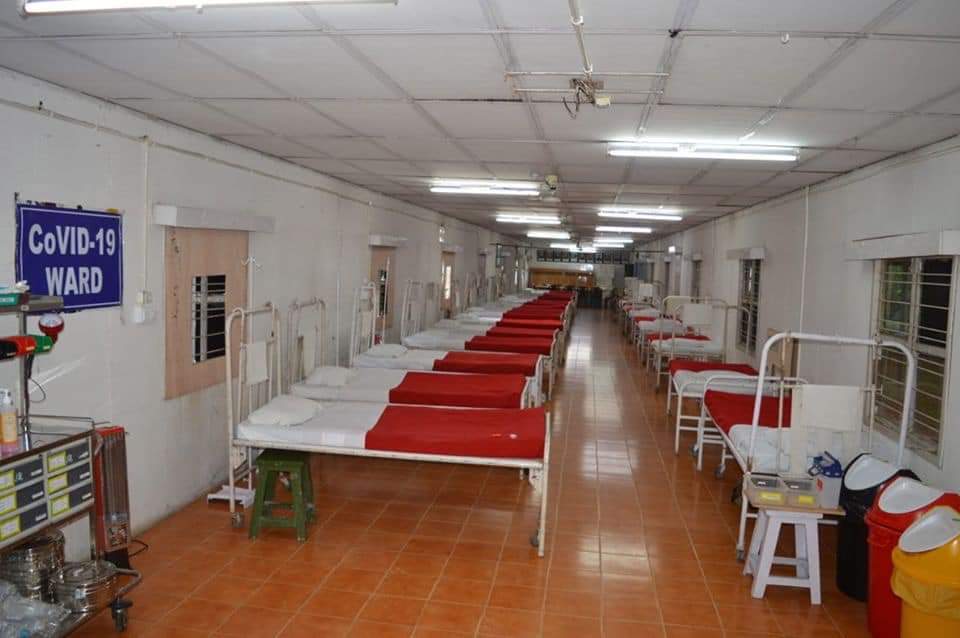 Nadeem Nadu
Srinagar, Dec 17(GNS): Twelve travelers were among new covid-19 cases reported in Jammu and Kashmir in the last 24 hours, taking the total tally to 117317 in J&K, while as nine more people died due to the deadly virus.
Of these cases, 152 were from Jammu Division and 233 from Kashmir valley, the officials said.
Giving district wise details, they said Srinagar reported 94 cases, Baramulla 20, Budgam 24, Kupwara 13,
Pulwama 35, Anantnag 7, Bandipora 20, Ganderbal 9, Kulgam 3, Shopian 8, Jammu 98, Udhampur 10, Rajouri 9, Doda 8, Kathua 12, Kishtwar 2, Samba 5, Poonch 0, Ramban 6 and Reasi 2.
395 COVID-19 patients have recovered and were discharged from various hospital— 216 from Jammu Division and 179 from Kashmir Valley, they added.
Meanwhile, a 38-year-old man was among nine more persons who succumbed to the covid-19 in the last 24 hours in Jammu and Kashmir, taking the fatality count to 1826, officials said on Thursday.
Of the victims, five were from the Jammu division and four from Kashmir valley, the officials said.
Among others the victims include a 65-year-old man from wonder Kangan Ganderbal, a 38-year-oldman from Zaloora Sopore Baramulla, a 56-year-old woman from Safakadal Srinagar and a 68-year-old man from Soura Srinagar, an 85-year-old man from K Mandi Jammu.
With these deaths, the total fatality count in J&K reached 1826—1161 in the Valley and 665 in the Jammu region.
Srinagar district with 439 deaths tops the list followed by Jammu (339), Baramulla (170), Budgam (105), Pulwama (88), Kupwara (88), Anantnag (82), Doda (60), Bandipora (57), Udhampur (54), Kulgam (53), Rajouri (54), Kathua (47), Ganderbal (42), Shopian (37), Samba (34), Poonch (22), Ramban (21), Kishtwar(21), and Reasi (13)