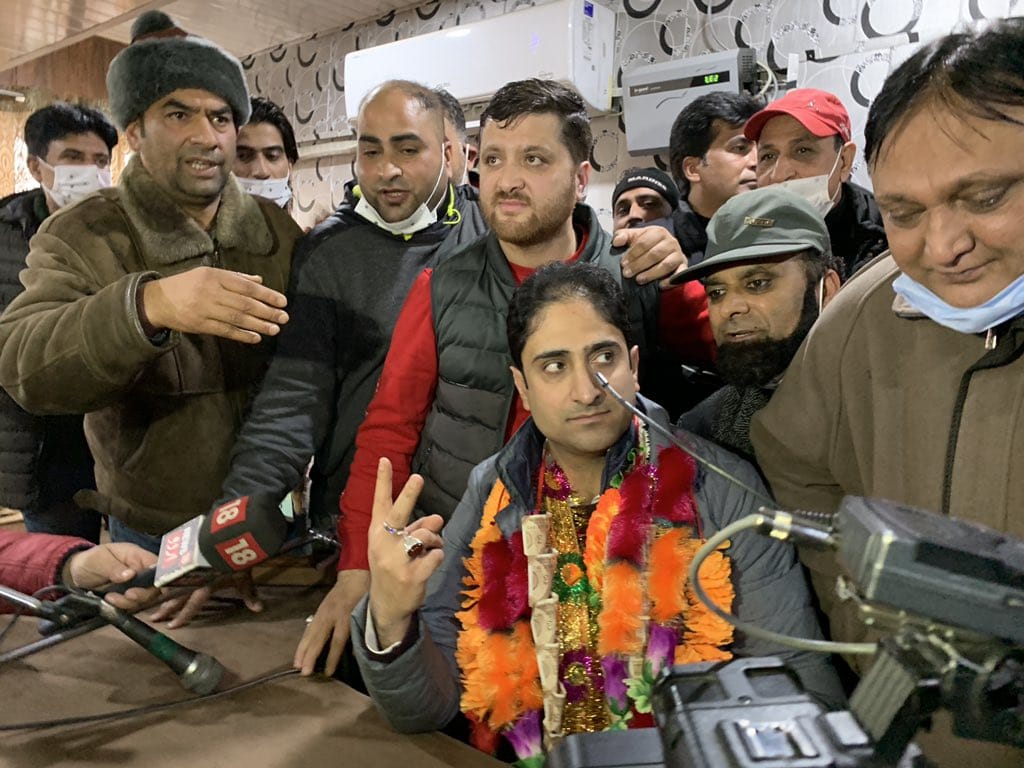 SRINAGAR, Nov 27: The Srinagar city Mayor Junaid Azim Matoo is joining J&K Apni Party on Friday.
Sources said he will Join Apni party in presence of Muhammad Altaf Bukhari and other senior leaders in Srinagar and party will hold press conference toaday
Political analysts say his joining Apni Party will help Syed Mohammad Altaf Bukhari led Party in Jammu and Kashmir to garner good number of votes in Srinagar from the corporators of almost over 40 wards of Srinagar Municipal Corporation in Srinagar city.
In June 2020, Mattu was removed as the SMC mayor after he lost a no-confidence motion moved against him in the city body. Two days before 2020 Matoo was back as the mayor of the SMC less than six months after he was ousted from the office through a no-confidence motion.
He defeated Sheikh Imran, a former deputy mayor who was removed from office last year through a no-confidence motion.
Matoo got 44 votes while Imran got seven. Nineteen corporators abstained from voting.
Besides Matoo some middle rung leaders of other political parties are also likely to join Apni party today.(KNS)