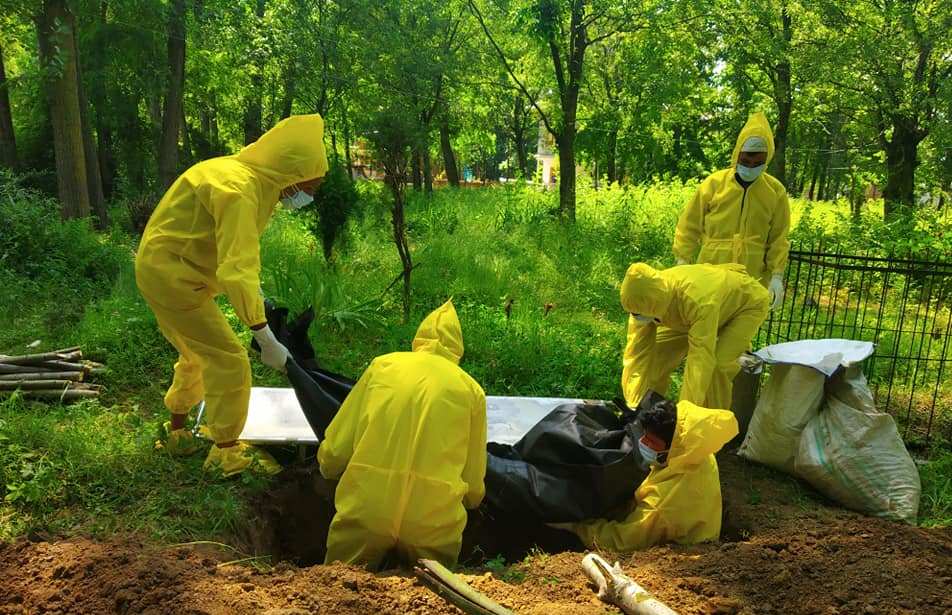 Srinagar, Nov 18: At least nine persons died while 574  new cases of novel coronavirus were reported in Jammu and Kashmir in last 24 hours.
Among them, 241 were reported from Jammu Division and 333 from Kashmir Valley, officials told GNS on Wednesday.
They said Srinagar reported 136 cases, Baramulla 50, Budgam 46, Pulwama 17, Kupwara 24, Anantnag 12, Bandipora 17, Ganderbal 28, Kulgam 1, Shopian 2, Jammu 96, Rajouri 7, Udhampur 50, Doda 25,
Kathua 16, Poonch 6, Samba 9, Kishtwar 20, Ramban 10, and Reasi 2.
Moreover, they said, 580 more COVID-19 patients have recovered and discharged from various hospitals 234 from Jammu Division and 346 from Kashmir Valley.
five women were among nine persons who succumbed to the novel coronavirus in last 24 hours in Jammu and Kashmir, taking the fatality count to 1613.
Among the victims, official sources said that five were from Kashmir Valley and four from Jammu division.
As regards the victims from the Valley, they said, two were from Srinagar and one each from Baramulla, Pulwama and Budgam.
The victims include a 54-year-old woman from Miskeen Bagh Khanyar, a 59-year-old woman from Batwara Srinagar, a 70-year-old woman from Wuyan Pulwama, a 65-year-old woman from Haroon Khanshab Budgam, and 59-year-old woman from Palhallan Pattan in Baramulla district.
The victims from Jammu region include two from the J&K's winter capital—a 58-year-old man from Bagga R S Pora and a 46-year-old from Narwal Rajeev Nagar. The two other victims were from doda district, they added.
With these deaths, the total fatality count in the Valley has reached 1068 and 545 in the Jammu region.
Srinagar district with 401 deaths tops the list followed by Jammu (285), Baramulla (159), Budgam (98), Pulwama (86), Kupwara (78), Anantnag (76), Doda (52), Bandipora(49), Rajouri (48), Kulgam (48), Ganderbal (37), Shopian (36), Udhampur (36), Kathua (34), Samba (26), Poonch (22), Ramban (18), Kishtwar(16), and Reasi (8).