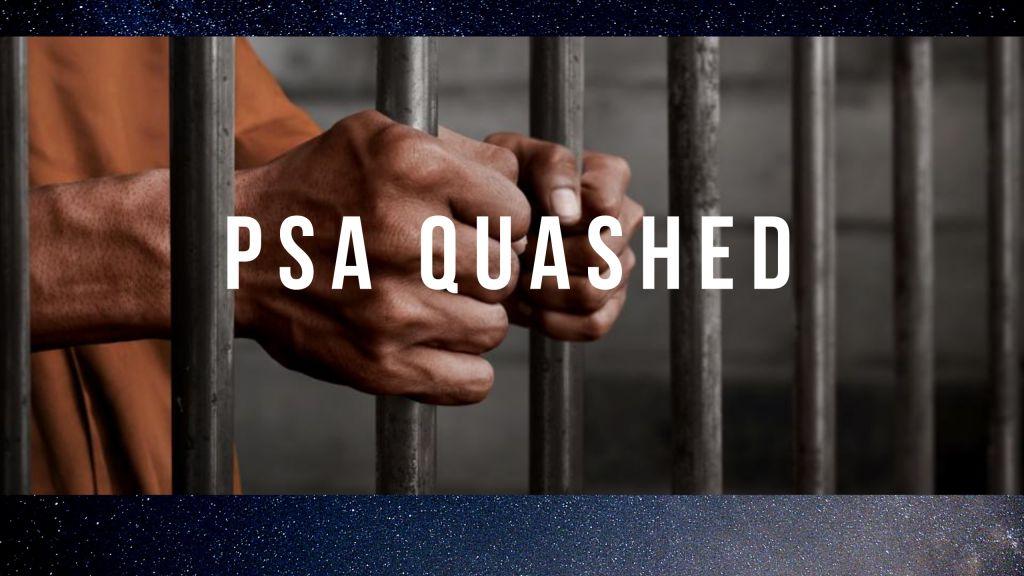 Srinagar, Oct 31: Jammu and Kashmir High Court today quashed detention of a Baramulla youth under Public Safety Act (PSA) and directed the government to release him forthwith.
The single bench of Justice Sindhu Sharma directed the government to release a youth from Bratkalan Sopore, who was arrested on September 4, 2019 a month after special status of erstwhile state of Jammu and Kashmir was repealed.
Muhammad Umar Mir from Bratkalan Sopore area of North Kashmir's Baramulla district was arrested by the police on charges of stone pelting.. He was later slapped with PSA and subsequently shifted to Bhadarwah jail.
The court, while hearing the arguments of defense counsel, Advocate Bashir Ahmad Tak quashed the PSA orders of the youth and accordingly issued directions for his release.
The defense counsel vehemently opposed what he termed 'illegal' detention of Sopore youth under contentious law and prayed for his immediate release.
He said that the police, without explaining the grounds of detention, booked 26 year old Muhammad Umar Mir, a fruit dealer by profession under contentious law which allows detention of a person for six months without trial.
Defense counsel contended that the detainee is semi-illiterate who knows nothing about law. He said except for mentioning on the PSA dossier that he is a stone-pelter, police did not explain grounds of detention to the detainee who he said was serving imprisonment for the past one year in Bhadarwah jail.
After hearing the defense counsel, the court quashed the PSA of the youth and issued directions to the government for his immediate release. (KNT)