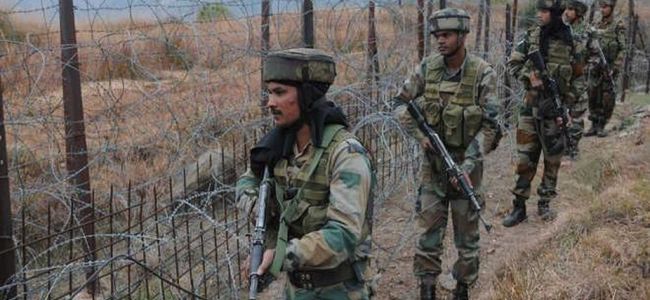 Kupwara, Oct 14: The army on Wednesday claimed to have foiled a border action team (BAT) action at Line of Control in Tangdhar sector in north Kashmir's Kupwara district.
Defences sources said that early this morning a suspicious activity of nearly four people was observed close to LoC but with timely action of alert troops an infiltration attempt was completely foiled in Tangdhar sector.
They said that alert troops of army manning the fence early morning noticed some suspicious movement of four persons who were part of Border Action Team (BAT), trying to sneak into this side were pushed back timely by the action of alert troops in forward area.
A strengthen search operation is underway close to the line of control in Tangdhar sector to avoid any attempts to push weapons and intruders into this side from the enemy, defence sources said
Army in a tweet also informed that Suspected BAT(Border Action Team) action bid foiled in Tangdhar. "Today early morning, suspicious activity was observed of 3-4 intruders by alert troops, close to forward post along LC", army said.
"Timely action by alert troops averted infiltration bid. Area search & surveillance under progress", army said in a tweet.