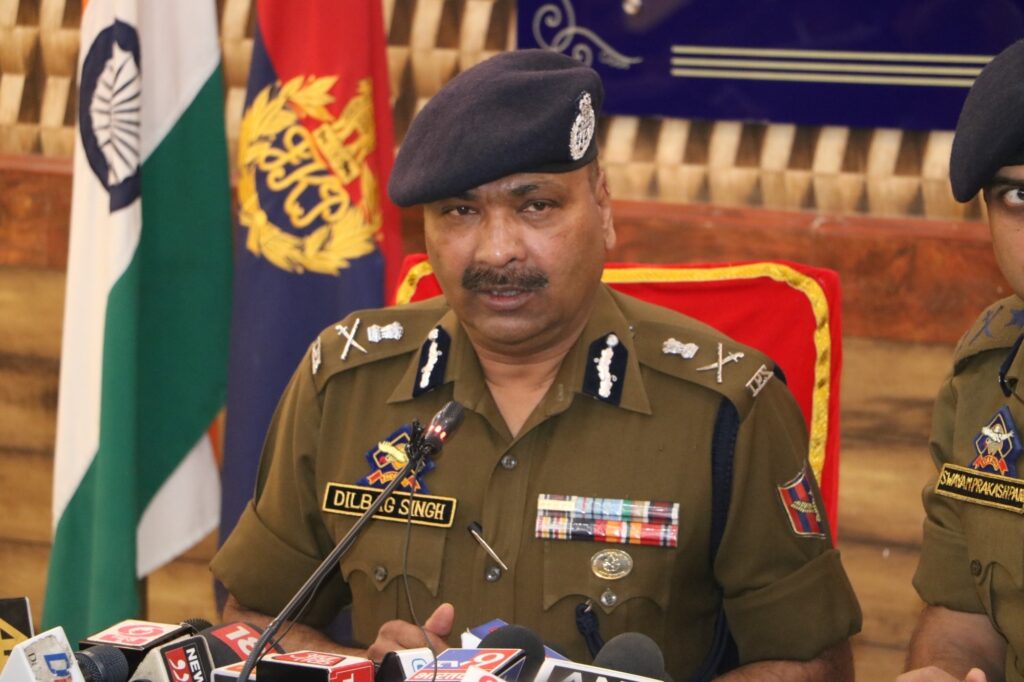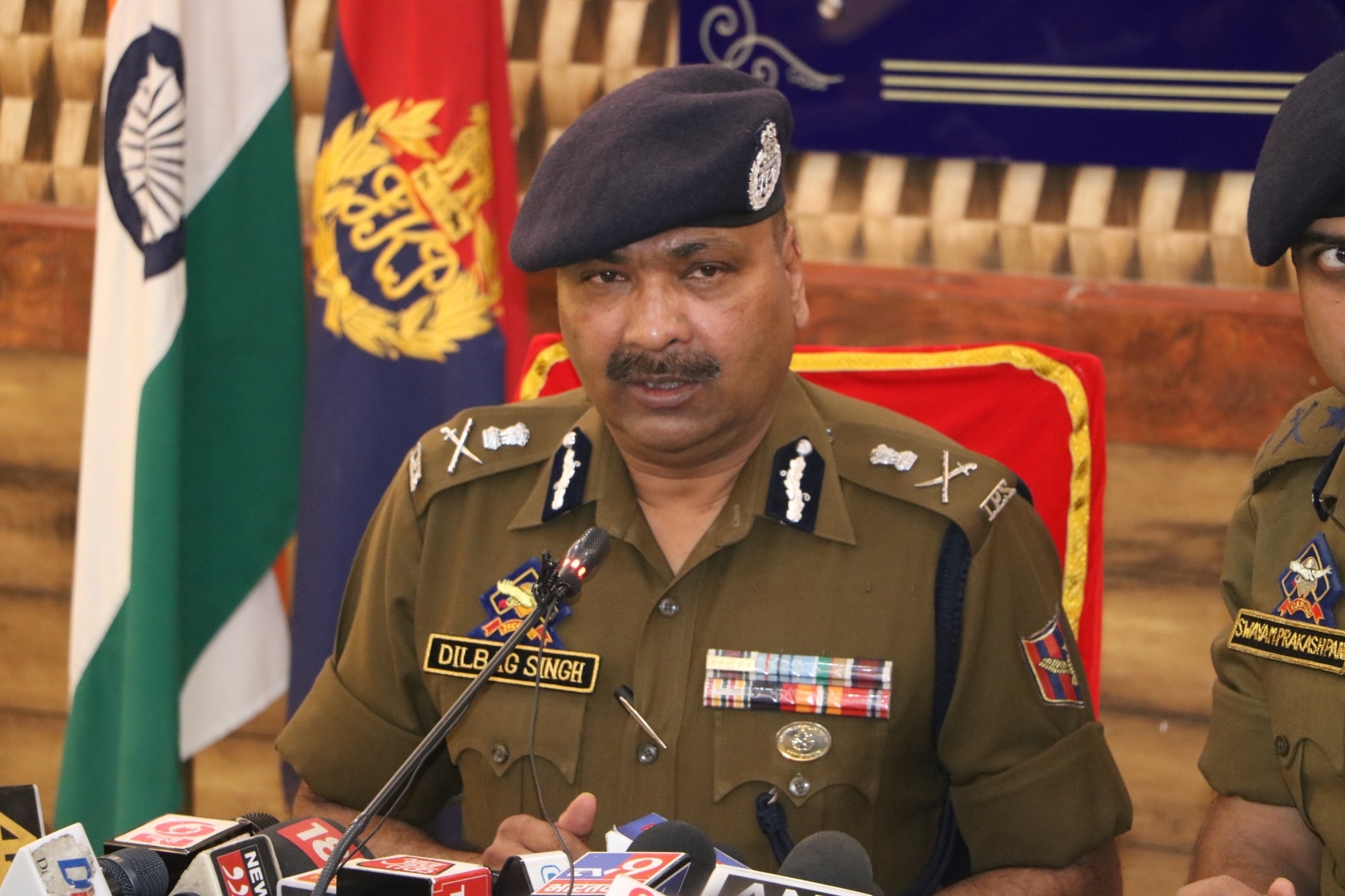 Srinagar, October 13: Director General of Police Dilbag Singh asked forces to remain alert for ensuing by-election to Panchayat vacancies in Jammu and Kashmir
"Panchayat elections are taking place in near future and forces have to remain alert and vigilant as Pakistan and its sponsored agents do not want any democratic process to take place here," the top police officer said while review security scenario in two south Kashmir district.
He directed the officers to strengthen the nakas and augment the security grids to enhance the security, a police spokesperson quoted him as saying in a statement issued to GNS.
Accompanied by IGP Kashmir Vijay Kumar, he visited Kulgam and Pulwama, twin districts of South Kashmir.
The DGP chaired security review meetings and also addressed joint darbars of Police and security forces at both the district headquarters.
The DGP while chairing the security review meetings at Kulgam and Pulwama appreciated the efforts of Police and other security forces against militancy and said that 180 militants including their top commanders were killed in the recent past. He said that forces need to continue their efforts to ensure the peaceful atmosphere is maintained in J&K. Stressing on continued coordination among all security agencies to maintain continuous vigil on the activities of anti-national elements, DGP J&K said that greater synergy among the security agencies has helped in achieving better results.