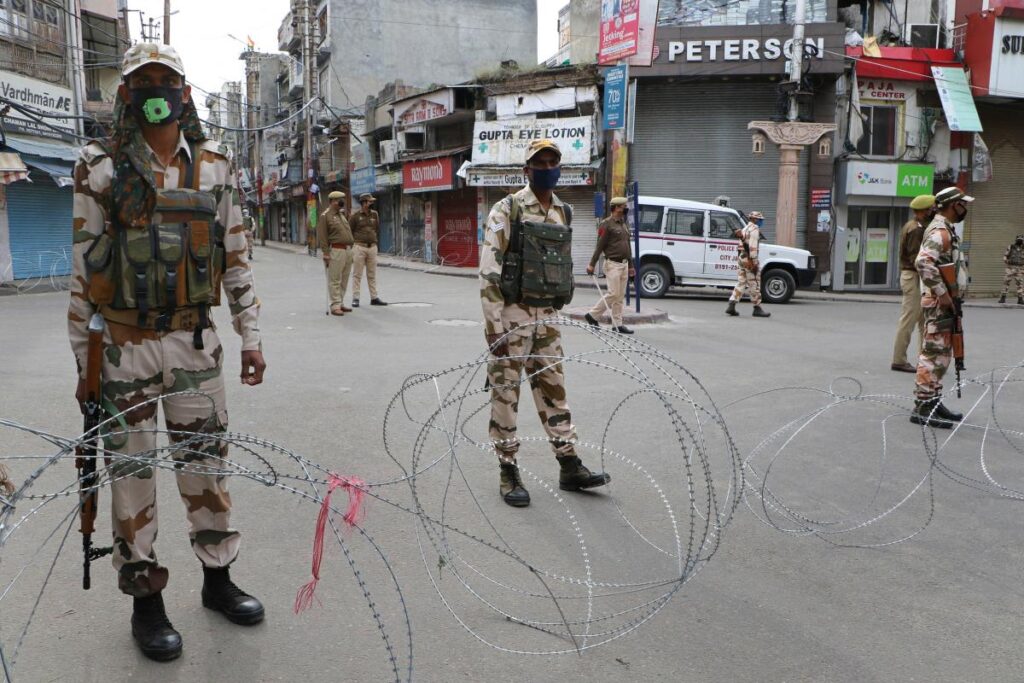 Srinagar, July 22: Jammu and Kashmir government has decided to re-impose strict lockdown across Kashmir from today onwards till July 28 in the wake of spurt in Covid-19 related cases and deaths, top officials in the government disclosed. 
They said that from today onwards till July 29, strict lockdown will remain in place to prevent the further spread of Covid-19 pandemic.
"Further decisions about continuation or announcing relaxation will be taken depending on how the situation would behave," an official said.
Interestingly, since Unlock-2, COVID positive cases have shown a huge spurt as so far over 15000 cases have tested positive and 260 people have died due to the pandemic. Many doctors and civil society members had urged the government to re-impose the lockdown to prevent the mass spread of the virus. Leading medicos have already stated that the deadly virus was already in the community and it was time to take precautions that include wearing of masks and maintaining social distancing—(KNO)