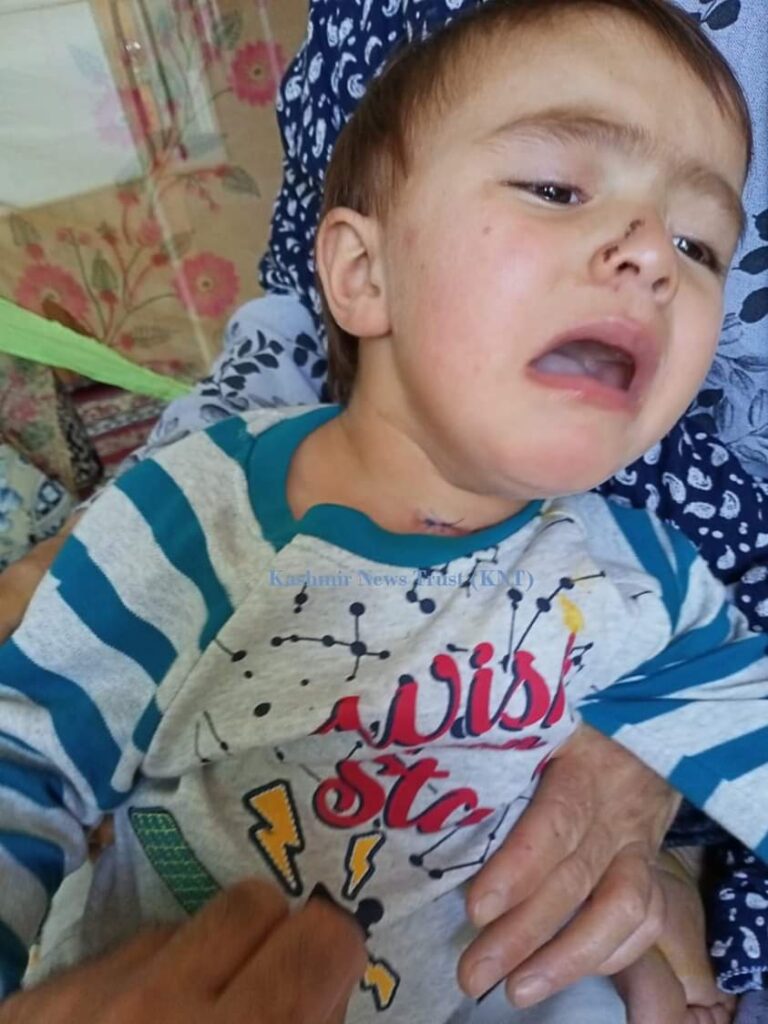 Budgam, July 11: A leopard tried to drag a 3 year old girl in Pallar area of Central Kashmir's Budgam district. The girl suffered some injuries; however, the baby was rescued by her brother.
The baby has been identified as Inshira Zainab daughter of Altaf Hussain of Pallar Budgam.
Family members of the victim said that said she was playing with her brother in the compound when the leopard suddenly emerged and pounced on her. The leopard tried to drag her, but her brother Afaq Ahmed rescued the baby after he chased away the wild beast.
"The boy risked his life and rescued the minor sister," they said.
The girl was rushed to District Hospital Budgam and later shifted to SMHS Hospital where she is stable now. KNT
Wild Life team rushed to spot and laid multiple traps to nab the wild animal, however, they haven't met with any success. (KNT)