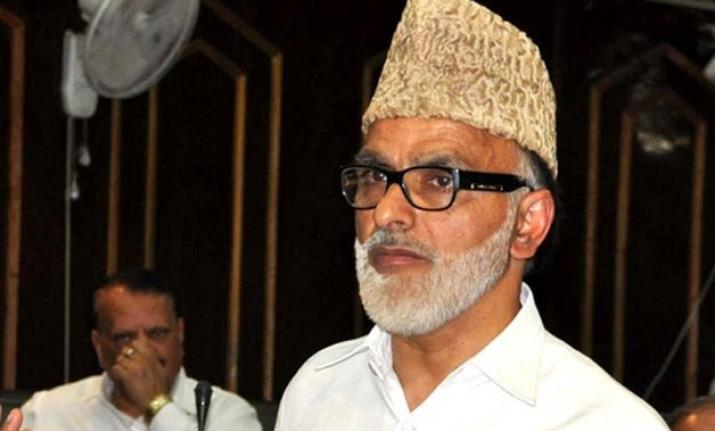 Srinagar June 16: The Jammu & Kashmir High Court on Tuesday quashed Public Safety Act detention of National Conference general secretary Ali Muhammad Sagar who was arrested after abrogation of Article 370 by BJP- led Central government in 2019.
A single bench headed by Justice Sindhu Sharma quashed the PSA detention order of Sagar passed by district magistrate Srinagar on February 5, 2020."Respondents shall set the detenu at liberty forthwith, provided he is not required in any other case," the Court ordered stated.
Sagar is the first mainstream leader of Kashmir whose PSA detention order has been by the High Court.
The High Court held that "detention order of detenu is illegal because the detaining authority has not shown its awareness to the fact that the detenu was already in custody in view of the law laid down in N. Meera Rani Vs. Government of Tamil Nadu".
"Moreover, there is nothing in the grounds of detention as to when and on which date he took out a protest rally with 250 party workers towards Lal Chowk after the so-called hearing, Article 35 (A) before whom as also the date on which he addressed gathering at Khansahib Budgam where he allegedly criticized the Government. Every such activity should have nexus with the alleged abrogation of Articles which took place on 5th & 6th of August, 2019 but no such nexus has been alleged in the grounds of detention, "reads the judgement.
The Court also held that grounds of detention of the detenue are so fragile in the present case that they do not justify his detention in view of the law laid down by the Supreme Court in case of Mohd Yousuf Rather.
"Even though the detenu in above case before the Supreme Court was a die-hard Naxalite and as compared to the grounds of detention in the present case, which in a democracy are the normal activities of a politician, who admittedly is an active member of National Conference party since 1977 and has been legislator as well as the Member of Cabinet in the erstwhile State of Jammu & Kashmir.
His opposition to the abrogation of Articles-370 & 35(A) of the Constitution of India is not something new, but the question is whether such apprehension could be a ground for his detention in the present case while considering the grounds of detention with the case of Mohd. Yousuf Rather. In my opinion, the grounds of detention of the detenue are so fragile in the present case that they do not justify his detention in view of the law laid down by the Supreme Court in the case of Mohd Yousuf Rather…. ," it states