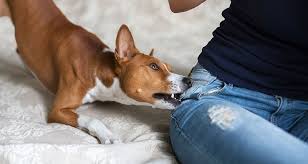 Srinagar, June 10: At least 20 people were injured after they were attacked by stray dogs on Wednesday morning in four different villages of north Kashmir's Bandipora district.
Officials said that a pack of stray dogs appeared in Mantrigam, Bonakoot, Badibeth and Tanghat villages and attacked atleast 20 people in separate incidents.
They said that the stray dogs which are on prowl have created fear among the local residents, thereby forcing the residents to stay indoors.
The official said that soon after the incident all the injured were taken to district hospital Bandipora for treatment where from four among them were shifted to Bone and Joint hospital Srinagar for advanced treatment.
"We have received 25 people who were injured by stray dogs in different areas. They were treated and given vaccination and most of them have injury marks on their legs, while few persons have been bitten on arms," a medical officer at DH Bandipora said.
He said also that "We already have the large quantity of anti-rabies vaccine here because there have been many such incidents in the district since last few months."
Locals told KNO that the attack has created panic and fear among the residents and have forced them to stay indoors for their safety—(KNO)