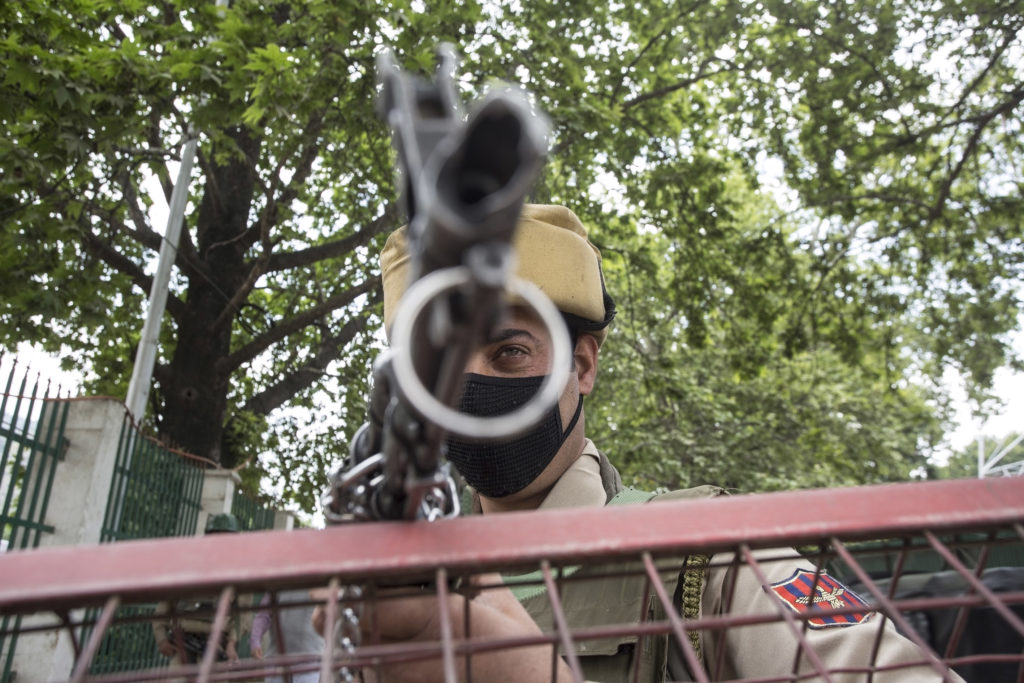 Baramulla, June 09: The government forces on Tuesday claimed to have recovered an Improvised Explosive Device (IED) in orchards of Targapora during a search operation at Ladoora Rafiabad in north Kashmir's Baramulla district.
Army sources said that in the morning, a Joint Road opening Party (ROP) of 32 RR and BSF noticed the IED wrapped in green tape and a timer inside the bushes near the highway packed inside a white gunny bag.
They said it was confirmed through mine detectors and sniffer dogs that the bag contained the explosive.
Before the Bomb Disposal Squad (BDS) was called, the vehicular movement along the highway was suspended immediately, officials added
Senior Superintendent of Police (SSP) Sopore, Javid Iqbal said that some suspicious material was found in orchards along Baramulla-Handwara highway at Tragpora Rafiabad by ROP party.
He said the suspicious material was successfully destroyed in the morning. "A major tragedy was averted today by defusing the explosive device," he said.
However, Army confirmed that the IED was found in the area and was defused by the BDS –(KNO)