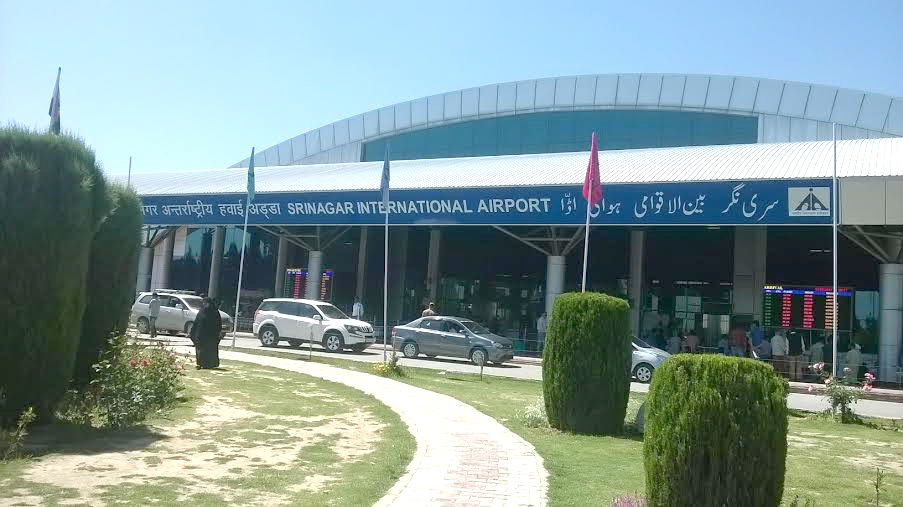 Srinagar, May 14: The airport authorities in Srinagar Thursday said that they are ready to resume the flight operations with only 30 to 40 per cent air traffic the Centre gives its nod while as Standard Operating Procedure (SoP) and the Covid-19 protocol will be followed in spirit.
The officials said that there will be a major change in travel by air and all the guidelines will be followed. They said that it may take some time to start full-fledged operations but initially "30 to 40 per cent air traffic operation would start."
Director Srinagar Airport, Santosh Dhoke, said that all the necessary protocols, SOPs are being put-in place and they will ensure the normal operation without any hesitation soon after Centre gives a go ahead.
"We are ready to resume the flight operations but final call is up to the ministry of aviation (GoI). The moment they give us the nod, we will go ahead", he said.
He said that to ensure protocol is follow in spirit and social distancing maintained among the passengers, they have started marking some spots and in the coming few days' marks to be used for maintaining social distancing will be done.
"Special marks will be used at the checking counters to ensure social distancing among officials. Airlines will also depute their officials who will provide passengers boarding pass after showing valid PNR number. But in entire exercise, proper guidelines will be followed and no laxity will be allowed," he said.
He said all the arrangements are being made to ensure the safety of passengers and officials. "At entrances, the computers and web cameras have been installed to magnify the boarding passes and tickets. Passes will be shown on computer screen to satisfy the CISF officials who will allow entry," Dhoke said.
Similarly, at the gate, there will be a team of health officials who will  check the temperature of Passengers and as per government guidelines, the passenger should have Arougya-Setu app and the indication it shows must be green.
"In case it's orange, one won't be allowed to enter/proceed," he said, adding that Arogya-Setu app is mandatory. "If a passenger arrives without it he/she won't be allowed to proceed," he said.
A decontamination tunnel is also being installed by SMC for sanitizing the passengers and their luggage also with 1% of hydro chloride. The director airport said that its going to be a challenge but all the government guidelines are being followed to ensure smooth flow of air traffic and passengers that include arrivals and departures. KNO
Related