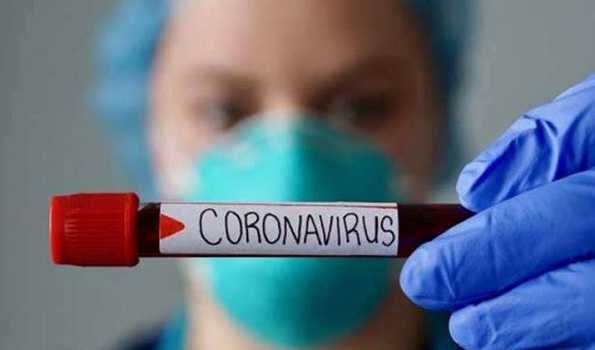 Srinagar, May 14: Twelve persons on Thursday tested positive for the novel coronavirus in the Jammu and Kashmir, officials said.
Among all the cases—882 are in Kashmir and 101 in Jammu.
Also, 485 patients have recovered—57 in Jammu and 428 in Kashmir while 11 people have died, nine of them from Valley while two in Jammu division.
"12 new positive cases have been reported today. Among them, 4 are from Jammu Division and eight from Kashmir," a government official told GNS.
Among them, five were confirmed at viral diagnostic laboratory of SKIMS here, Professor Farooq Jan, Medical Superintendent of the tertiary care hospital, told GNS. Four other samples returned positive at a private lab and three from covid-19 lab at GMC Jammu.
Sources said that among the 12 cases, five were reported from Srinagar, three from Rajouri–all men aged 24, 28 and 56 respectively—two from Shopian—25-year-old woman from Herpora and 28-year-old man from Urpora—and one from Pulwama—25-year-old woman. One among the Srinagar cases is a 50-year-old woman from Kanipora Srinagar and her test came positive at SKIMS. The tests of four other residents of this capital city came positive at a private laboratory, they said. Udhampur resident's case was confirmed at SKIMS.
Moreover 19 more COVID-19 patients have recovered and discharged from various hospitals of Kashmir Division, a government statement said.
Meanwhile, out of 748 samples processed at CD covid-19 laboratory, none came out to be positive, Dr Salim, concerned Nodal Officer, said.
The government in a daily media bulletin said till date 103290 travellers and persons in contact with suspected cases have been enlisted for surveillance.  They included 26603 persons in home quarantine including facilities operated by government, 152 in Hospital Quarantine, 487 in hospital isolation and 12383 under home surveillance. Besides, 63654 persons have completed their surveillance period.
Providing district-wise breakup, it said that Anantnag has 145 cases, Srinagar 142, Bandipora 134, Baramulla 110, Shopian 107, Kupwara 83, Budgam 52, Ganderbal 23, Kulgam 72, and Pulwama 14.
Similarly, Jammu has 38 positive cases, Udhampur 23, Samba 11, Rajouri 7, Kathua 17, Reasi 3 while Kishtwar and Ramban have one case each. (with inputs from GNS)