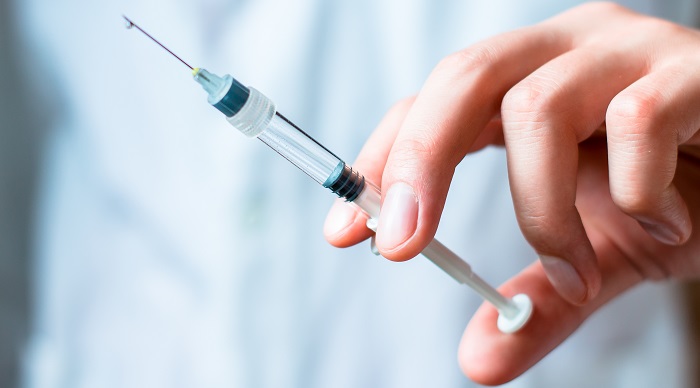 Srinagar, May 14: Dr Chander Parkash, Director Family Welfare, MCH and Immunization J&K, has said that the routine Immunization sessions are being held across the UT of Jammu and Kashmir
In a press statement, Prakash stated that thousands of children from the age group of zero to 5 yrs were administered vaccines for different Vaccine preventable diseases on Routine Immunization Day.
These sessions are being held in Orange and Green Zones of all the 20 districts of the UT, Prakash said.
"All the Vaccinators as well as Officers have been directed to use protective gears during Vaccination and make sure proper distancing , Covering of Mouth , Frequent Hand wash and other SOP s are followed. Every child is important to us and we will not leave even a single child un vaccinated even at the most far flung and hard to reach areas of Jammu and Kashmir. As soon as red zones turn orange and green we start sessions , for now in red zones only birth doses are given and we do not refuse vaccination to any child who reaches our vaccination site," Dr Chander added.
Dr Qazi Haroon , State Immunization Officer Jammu and Kashmir , said the department is having frequent interactions with officers and officials on Vedio conferences so that all districts remain updated about latest guidelines and act accordingly said we have no dearth of vaccines in the UT.
Recently Director Family Welfare has started a vaccine audit across the UT with the help of UNDP Team of vaccine cold chain managers so to strengthen the vaccine delivery , indenting ,storage , distribution, maintaining wastage factors and improving the overall logistics and vaccine availability in Jammu and Kashmir.