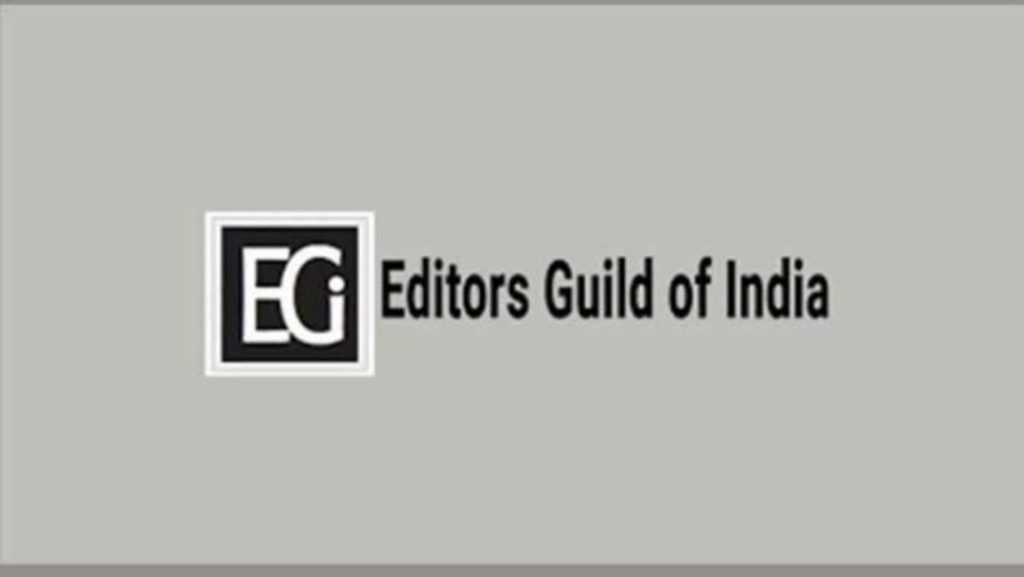 New Delhir, May 17: The Editors Guild of India notes with concern a growing pattern of misuse of criminal laws to intimidate journalists in different parts of the country .
Dhaval Patel , editor and owner of a Gujarati news portal , ' Face of Nation ' , was booked for sedition and detained by the state police on May 11 for publishing a report suggesting the possibility of a leadership change in the state due to criticism over rising coronavirus cases, the editors guild stated in a press stament.
Patel was charged with sedition under Section 124A of the Indian Penal Code ( IPC ) and with spreading false panic under Section 54 of the Disaster Management Act ( DMA ) .
This is a misuse of special laws , besides sedition and IPC, the editors guild noted.
"The second instance of egregious and high – handed action has come from Delhi Police . On Mav 10 , the Delhi Police sent a notice to Mahender Singh Manral , Special Correspondent , The Indian Express , through the City Editor and Chief Reporter , The Indian Express , requiring the journalist , who had reported that police investigations found the possibility of the audio clip of Tablighi Jamaat leader , Maulana Saad , being doctored , to join a probe on this matter on May 10 . While Manral wasn' t charged under any law , he was threatened that failure to join the probe could result in legal action under Section 174 of the IPC with punishment of a prison term and fine," Editors guild stated.
"This appears to be a little more than a fishing expedition to try and extract the journalist ' s source and , thus , warn other reporters," guild added
"These instances of police action in Gujarat and Delhi are deeply disturbing . The government and the police must recognise that the media is an integral part of the governance structure in any democracy . The Guild condemns these actions and asks the state and central governments to desist from misusing the law to threaten the free press".