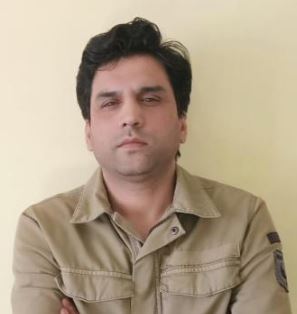 Srinagar, April 09: Jammu and Kashmir Society of Consultant Doctors (JKSCD) Tuesday denounced the authoritarian attitude and misbehavior of Deputy Commissioner (DC) Bandipora towards doctors working in the district.
They also demanded that DC should be suspended and an inquiry should be called into his behaviour.
Spokesman JKSCD, Dr Masood  Rashid in a statement said DC resorted to denigrating and abusive behaviour against the medicos, adding, in a series of recent episodes DC Bandipora has misbehaved with doctors working at Hajin block of the district.
According to Masood, Dr Nisar Ahmed Najjar, a senior medical officer and a soft spoken member of the doctor community has been the most "recent victim of the DC's wrath and possible psychopathic behavior".
Quoting President JKSCD Dr Maajed Jehangeer, Dr Masood said he made it clear that such high handedness and uncalled for behaviour will not be tolerated by the doctor community.
"District Bandipora has a high case load of COVID-19 positive patients and doctors are doing their utmost to fight this battle against all odds," Dr Jehangeer said.
"We want to make it clear that any official having higher authority has to keep in mind the sanctity of this profession".
At a time when doctors are risking their lives as well as of their family members in the fight against a scourge that is threatening the whole humanity, this unceremonious  behaviour by DC Bandipora smacks of non professionalism,".
JKSCD demands immediate suspension of DC and a high level inquiry into his behaviour.