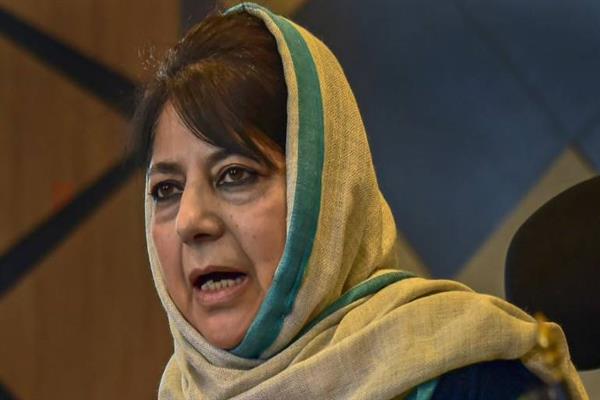 Srinagar: Peoples Democratic Party (PDP) President and former Chief Minister Mehbooba Mufti Sunday said she was not surprised to receive a letter from Anti-Corruption Bureau (ACB).
"Not surprised to receive a letter from the Anti-Corruption Bureau. Concerted efforts are being made to browbeat mainstream leaders & thwart potential efforts for a collective response. I am too small an entity vis a vis the cause that unites us today. Such tactics won't work (sic)," she tweeted.
Earlier the ACB Mehbooba Mufti to explain her position before it regarding the illegal recruitments in Jammu and Kashmir Bank.