Anantnag: Doctors on Tuesday removed 25 kg cyst from the ovary of a 72 year old woman in southern Anantnag district.
The giant cyst was removed by Dr Azad Malik and his team at his private nursing home Al Hayat.
Hailing from Kund area of Kulgam, Phoola Begum had visited the doctor for consultation at his private clinic last week. She was complaining of abdomen pain, breathlessness and difficulty in walking. Ultra-sonography conducted on the patient revealed a huge mass in her ovary, a doctor said.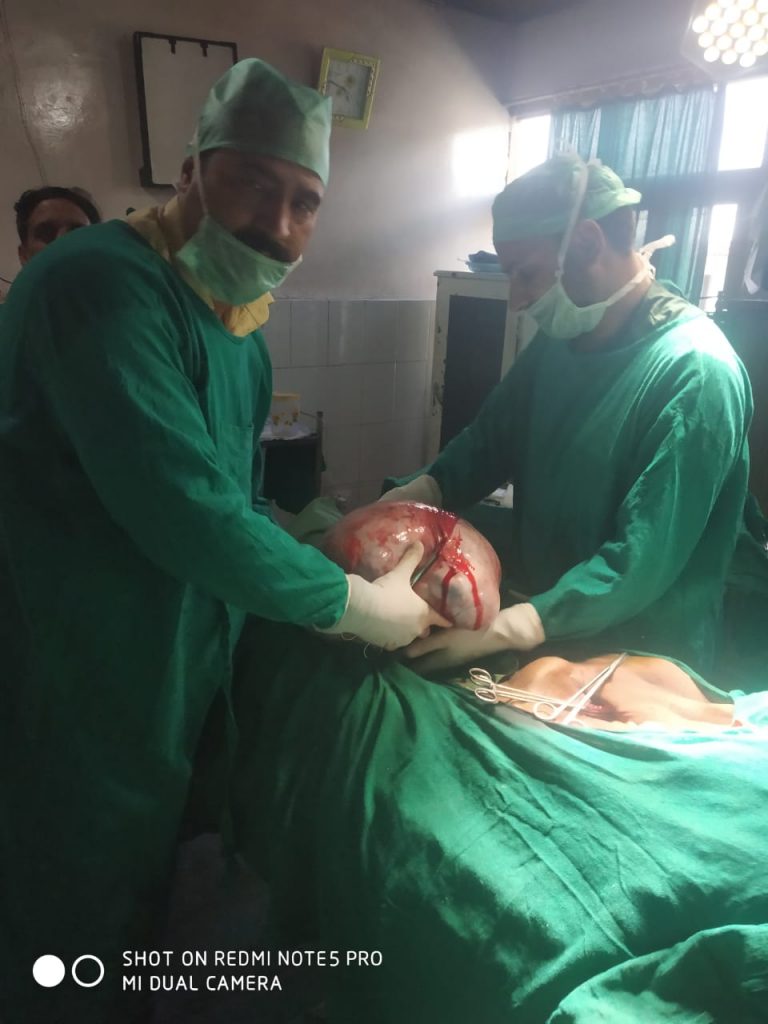 "The patient was operated on Monday and a giant cyst was removed from her ovary. The cyst weighted about 25 kgs," Dr Azad who led the procedure told The Kashmir Press. 
He said the cyst weighed more than the weight of a five year old child.
"The cyst was spread from lower abdomen to lungs and patient was living with it from last two years," Dr Azad said.
"It was a tough procedure. Patient during the surgery had suffered some cardiac issues but we handled it with all the care. The patient is recovering normally," Dr Azad said. 
Dr Azad claims 25 kg cyst was the biggest cyst removed from patient's ovary at a small nursing home in India.
Earlier in 2016 , Dr Azad had removed 22 kg ovarian cyst from 16 year girl at district hospital Anantnag.