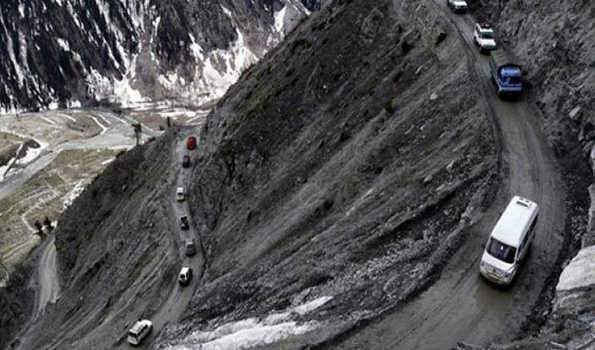 Srinagar: Opposing ban imposed on civilian traffic movement on highway for five hours on 95 km stretch, the Kashmir Chamber of Commerce and Industry (KCCI) said it will badly hit the tourist arrival in the valley.

A spokesman of the KCCI said that a delegation of the Industry led by Senior vice President Nasir Hamid Khan on Wednesday met Divisional Commissioner, Kashmir, Baseer Ahmad Khan and took up the issue of imposition of restriction on the movement of civilian traffic on the highway, the only all weather road connecting Kashmir with the rest of the country.

He said Nasir Khan apprised Baseer Khan about the difficulties being faced by tourists and persons associated with the tourism industry due to the restrictions.

He said various suggestions were put forth for the facilitation of free movement of tourist vehicles including treating the Tourist Forms as Movement Passes and also putting identification stickers on their Vehicles.

The delegation also requested for deploying Special Tourist Police Officers at the various Check and Nakka Points for redressing grievances of the tourists and facilitating their vehicle movement.

Mr Baseer Khan was requested to consider treating travel tickets and hotel bookings as valid passes.

However, Baseer Khan has said that the administration was closely monitoring the situation assured the members of the delegation that their suggestions would be taken up in a high-level review meeting and the order would be amended, wherever necessary," the KCCI quoted him saying.