Srinagar: The parents of the students of Delhi Public School Srinagar Saturday morning heckled the former Union Minister and senior Congress leader Saifuddin Soz in the premises of the school.
Sources said that Soz was in the school to pacify the agitated teachers and other staff of the school who are on pen-down strike for the last three days against non-payment of salaries.
DPS Budgam is run by Saifuddin Soz's wife.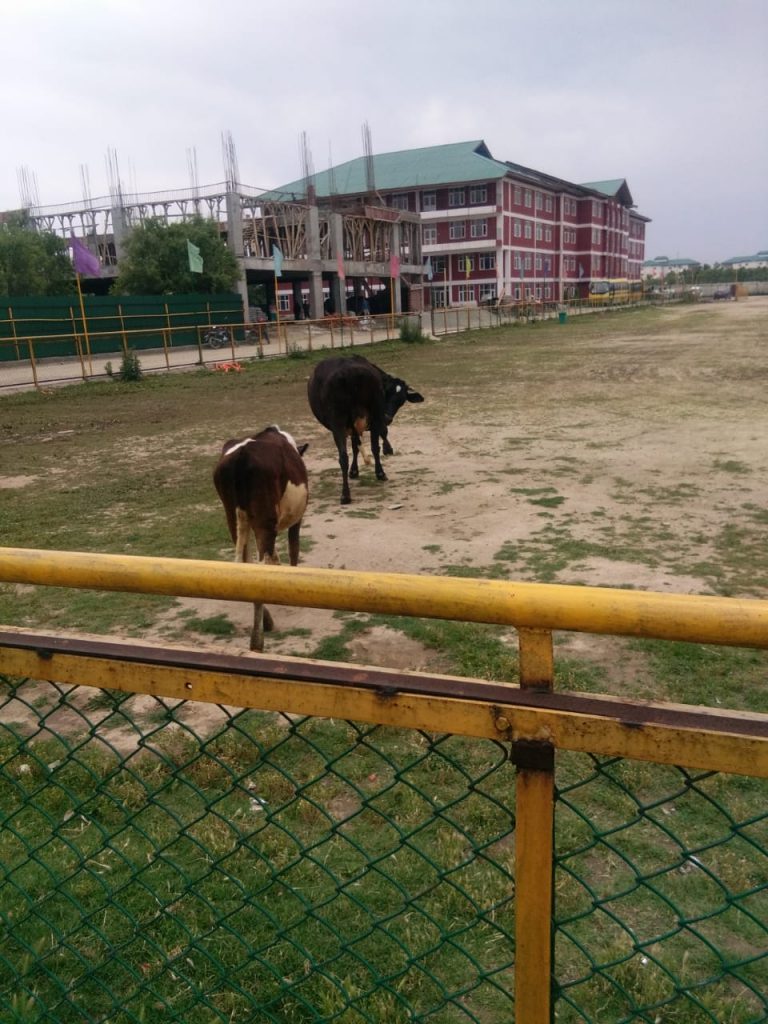 The sources said that Soz was trying to motivate the teachers to resume their work whose salaries for almost 3 months are pending with the school.
They said that after meeting the staff, as Soz was coming out of the main block, he was intercepted by a group of parents who were agitated because of the shutting down of school since Thursday.
"The agitated parents tried to talk to Soz, however, he acted very arrogantly and did not respond to the questions hurled by the parents," they said.
When Soz, sources said, boarded his vehicle, the parents blocked it and one of the parents laid down in front of his vehicle saying that the Soz family was ruining the career of at least 3000 students studying in the school.
A group of parents told The Kashmir Press that madam Soz is out of the country and their children are losing precious time because of the mismanagement of the school administration.